A model is suing a hospital in Queens, New York after she was allegedly forcibly confined in the psych ward while she was picking up anti-anxiety medication– forced to stay there for hours and being made to strip her clothes and take unknown medication during her stay.
Abeba Davis, a 39-year-old model, was visiting her social worker in Queens County Hospital Center in January 2021 because she needed to pick up her anti-anxiety medication over a week after she had been sexually assaulted, according to the New York Daily News.
Suddenly, while the social worker left her for a moment, she was ushered by staff workers of the hospital to the psych ward, where she was questioned, forced to strip off her clothes and belongings, and made to take an unnamed pill to calm her down, Revolt TV reported.
"I'm begging. 'Please, I'm not crazy.' And they're like, 'Yeah, yeah,' because the next person next to me is also saying they're not crazy," Davis said. "No one hears me, I was just like nothing to them. I was just a naked Black girl sitting in the corner begging to get out saying, 'I'm not crazy. I'm not crazy.'"
After hours in the psych ward where she was confined with a screaming, naked man and a woman suffering from COVID-19 that didn't have a mask on, Davis finally saw her social worker and begged to be released from the facility.
"(The social worker) even said they messed up by taking me in like that and she was sorry this happened to me," she said, saying that the hospital reportedly held her for 10 hours inside the facility.
The experience traumatized her so much that she moved to Miami shortly after.
"It's that worst nightmare where you know the more you try to get the attention of the orderlies to tell them you're not crazy, the more that you are playing into the narrative for an orderly that you should be there," Davis's lawyer, William Igbokwe, said.
The hospital has yet to comment regarding the charges, while Davis's social worker said "I hope everything works out for her" without commenting any further.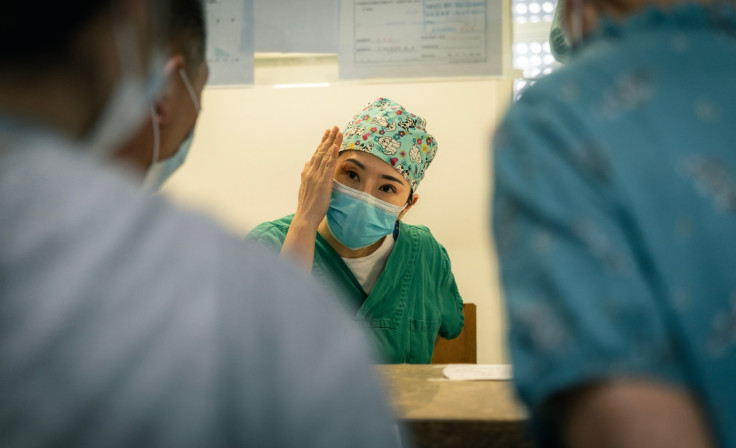 © 2023 Latin Times. All rights reserved. Do not reproduce without permission.