After the season finale wrapped up its production earlier this month, "Money Heist" showrunners announce that the hit TV series will return as a two-cour show on Netflix. "La Casa de Papel" will return on screens on Sept.3 for its first installment and Dec. 3, for its second installment.
"Money Heist" Season 5 will be the show's finale.
Per cour, the segment consists of five episodes, completing a ten-hour arc that will conclude the story as revealed by the series' narrator Tokyo.
Show creator Alex Pina previously stated, "We've spent almost a year thinking about how to break up the band." The final season will have fans see "the Professor on the ropes" and how situations "are irreversible for many characters."
"The war reaches its most extreme and savage levels, but it is also the most epic and exciting season," he continued.
In the teaser dropped by Netflix today, fans see Tokyo and Rio charging against an unforeseeable foe, while Denver is seen punching someone. Could that be Arturo or an armed guard?
Meanwhile, Manila is struggling with police enforcement, while, Stockholm fell down the stairs. At the same time, Palermo is greeted with loads of bullets as Helsinki could only gape on the scene.
Bogota is ready to take arms (for Nairobi?) while Lisbon ruminates over the Professor's fate, who the audience could see, was bound to a chair. Who knew what Sierra was up to? Marseilles joins the group in arms as the gang cornered up in the Bank of Spain hurling attacks towards the force.
"Money Heist" season 5 is yet to receive an official synopsis from Netflix. And, as is customary around the release date, viewers shouldn't plan to see any kind of rundown on what's going to occur in the next installment for now.
Fans should hope to see some fresh faces like "Sense8's" Miguel Angel Silvestre and Patrick Criado, who have been cast in season 5 of "Money Heist."
Regardless of the lack of official information, experienced viewers have a clear understanding of what the plot for season 5 will be.
The exciting culmination of the hit international Netflix series' has left a lot of people guessing. Now that former Inspector Sierra has trapped the Professor, it'll be gripping to see how the members fare well in escaping the bank.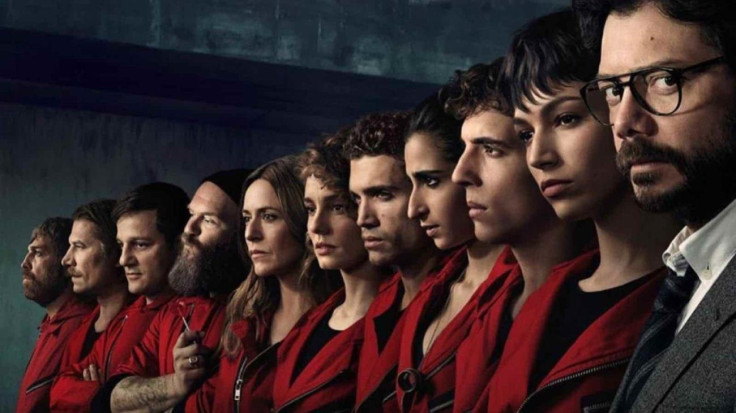 © 2023 Latin Times. All rights reserved. Do not reproduce without permission.