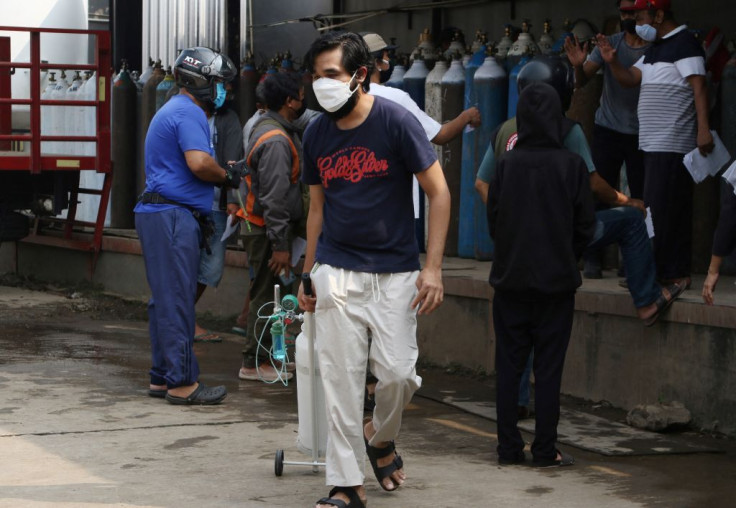 Indonesian hospitals are facing record highs of Covid-19 deaths as 500 deaths a day have been recorded over the past week alone. A shortage of oxygen supplies and ventilators saw the death of more than 60 people in a hospital over the weekend as Indonesian officials are racing to add more hospital beds and isolation rooms to accommodate the surge of cases.
A severe wave of the more infectious Delta variant has gripped the world's fourth most populous nation with 27,913 new cases recorded on Saturday. The nation's capital Jakarta along with the islands of Bali and Java were put under emergency lockdown in the hopes of curbing the spread of the virus.
According to CNN, Sardjito hospital on Java island said 63 patients died between Saturday and Sunday after oxygen supplies were exhausted despite having stocked up days before. The hospital said they underestimated their oxygen supply as patients kept coming in Friday, and consumed supplies beyond their capacity.
A hospital in West Java run by the International Federation of Red Cross and Red Crescent Societies said they have recently set up emergency tents-on-site to accommodate patients who travel for hours just to get proper medical care.
The government is also currently building a field hospital in a stadium in Jakarta that can provide 5,000 additional beds. Recruiting newly graduated nurses and doctors across the country have also been considered to help treat patients in regions that are suffering the most.
In response to the impending shortage of oxygen supplies, the government has ordered the gas industry to increase their production of medical oxygen to accommodate the demand of 800 metric tons a day. The industry supposedly has an idle capacity of 225,000 metric tons a year that can still be used to bridge the demand.
At the same time, health ministry official Siti Nadia Tarmizi addressed the public on the supply shortage and said: "We also hope people don't stock up on oxygen."
Indonesian Health Minister Budi Gunadi Sadikin said the country has "seen a dramatic increase in confirmed cases after the festive holidays," adding that the Delta variant is bringing the country to the brink of a deteriorating Covid-19 situation.
On June 28, the government began rolling out Sinovac jabs to children aged 12 to 17, with President Joko Widodo urging the expanded rollout to "kick off immediately."
Starting Tuesday, only fully vaccinated foreign visitors and those with a negative PCR test will be allowed in the country and are still required an eight day quarantine upon arrival.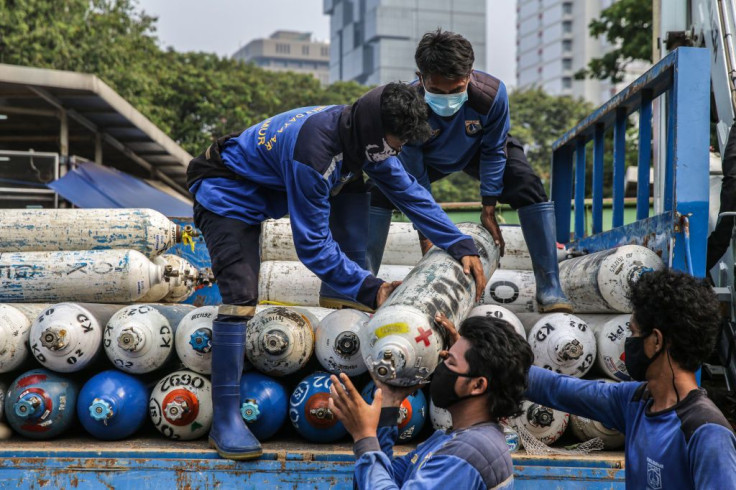 © 2023 Latin Times. All rights reserved. Do not reproduce without permission.