Ukrainian President Volodymyr Zelensky said that Moscow has begun its "big revenge" as Ukraine's resistance to Russia's invasion continues.
Alarabiya News reported that Zelensky has been warning for weeks that Russia aims to step up its assault on Ukraine. He expected the attack after about two months of virtual stalemate along the front line, which stretches across the south and east. On Monday, there was no sign of a broader new offensive from the Russian side. But Denis Pushilin, the administrator of Russian-controlled parts of Ukraine's eastern Donetsk province, said that Russian soldiers had managed to secure a foothold in Vuhledar. It is a coal mining town whose ruins have been a Ukrainian bastion since the Russia-Ukraine war began in February 2022.
Yan Gagin, who is Pushilin's adviser, said that fighters from the Russian mercenary force Wagner had taken partial control of a supply road. It leads to Bakhmut, which is a city that has been the focus of a Russian offensive for several months.
Wagner recently said that their fighters had secured Blahodatne, which is a village north of Bakhmut, reported Al Jazeera. Ukraine said that it had repelled attacks by Russia on Blahodatne and Vuhledar. But the locations of the reported fighting indicated clear Russian gains.
Zelensky said that Russian assaults in the east were relentless even though there were heavy casualties on the Russian side. It cast them as payback for Ukraine's success in pushing Russian troops back from Kyiv, northeast and south earlier in the war. He thinks that "Russia really wants its big revenge, and he feels that "they have (already) started it." He told the media in Ukraine's southern port city of Odesa that every day Russians either "bring in more of their regular troops, or we see an increase in the number of Wagnerites."
Vuhledar is located south of Bakhmut, near the spot where the eastern front line protects Russian-controlled rail lines. It supplies Moscow's forces in southern Ukraine.
Wagner's mercenary force has been sending thousands of convicts who were recruited from Russian jails into battle around Bakhmut.
Zelensky has been urging the West to hasten the delivery of its promised weapons so that his country can go on the offensive.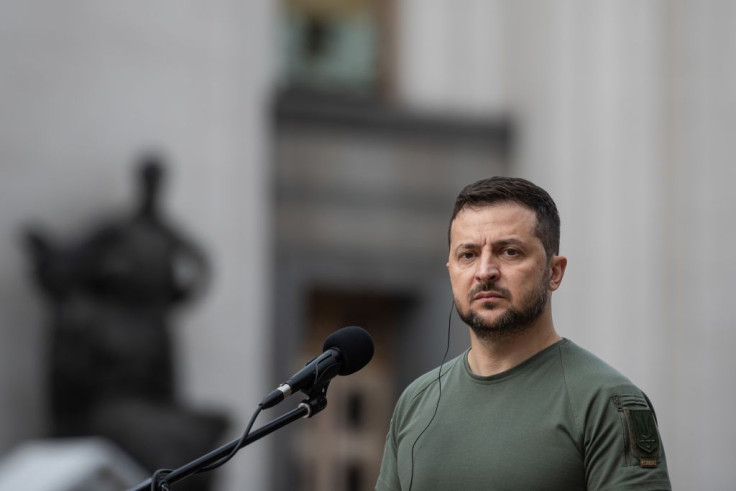 © 2023 Latin Times. All rights reserved. Do not reproduce without permission.