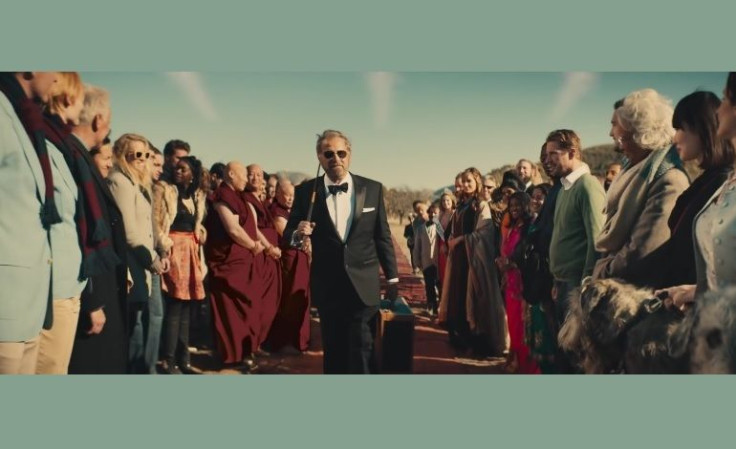 For 10 years, we followed the adventures of Dos Equis' "Most Interesting Man in the World," even enjoying the memes that the popularity of this character inspired. But in March 2016, we said goodbye, as The Most Interesting Man departed on a one-way mission to Mars, leaving his Coveted Collection behind.
Now, right on time for Cinco de Mayo, fans will be able to get their hands on The Most Interesting Man's worldly possessions, as Dos Equis is offering an immersive digital experience to bid on incredible items such as the tuxedo he wore to his last Masquerade, his Spanish guitar and matching mariachi suit, and even his astronaut suit from his 2010 stratosphere jump. These pieces and more will be auctioned off throughout April at DosEquis.com/CovetedCollection.
There are over 25 items up for auction and most of them have been prominently featured in previous television commercials. And to make things even more interesting, Dos Equis is giving one fan a chance to win an all-expense paid trip for two to a hacienda in Mexico for a weeklong vacation. "Giving our fans the opportunity to possess artifacts The Most Interesting Man collected throughout his extraordinary experiences is a perfect way to toast and commemorate this cultural icon," said Andrew Katz, VP of Marketing for Dos Equis.
"This is just another way of reminding our loyal fans to live like The Most Interesting Man, seeking culture and adventures, with a 'Stay Thirsty' mindset." Fans in select cities can also get in on the action through the Coveted Collection Estate Auction Tour. Starting April 18 through Cinco de Mayo, the tour will make stops in Dallas, Austin, Houston, Albuquerque, Phoenix and Los Angeles. In each city, Dos Equis will host an immersive auction-themed experience offering select items from The Most Interesting Man's Coveted Collection, with items like his life-size bust statue, his vintage brass diving helmet and other mystery crates.
Always a friend to the animals and the people, The Most Interesting Man in the World selected two charitable projects to receive all proceeds from the auctions: The Impact Plan's mission to rehabilitate endangered animals in East Africa through the Sheldrick Wildlife Trust and The Impact Plan's continued mission to rebuild Himalayan villages in Nepal after the devastating earthquake in 2015. For more information, visit TheImpactPlan.org.
To continue celebrating his interesting life and times here on Earth, Dos Equis has also released a "Greatest Hits" online video, remembering some of the most interesting moments that The Most Interesting Man had over the last 10 years. The 30 second video, which features several items available in auctions, will run through May.
© 2023 Latin Times. All rights reserved. Do not reproduce without permission.