A man has reportedly been arrested in the quadruple homicide of a mother and her 3 toddlers who were found murdered in their southeast Fort Wayne home with their throats heinously slit open.
Law enforcement was summoned to a home in 2904 Gay Street, a block south of East Pontiac Street, on Thursday where they discovered the bloodied bodies of four victims.
The body of mother Sarah Nicole Zent, 26, was found kneeling beside her bed, while her toddlers Carter, 5, Ashton, 3, and Aubree, 2, were discovered beside her, lying face down in pools of their own blood, reported New York Post.
The assailant seemingly tried to strangle Zent but police have ruled her primary cause of death as profuse bleeding from multiple stab wounds. Her young children succumbed to similarly gruesome serious injuries. All four were found with their throats brutally slit open, according to the Allen County coroner.
The horrifying discovery prompted a manhunt for Zent's boyfriend, 21-year-old Cohen Bennett Hancz-Barron. The young man was identified as the primary suspect after being reportedly spotted fleeing the scene. In an initial bulletin, police alerted civilians that Hancz-Barron may possibly be "armed and extremely dangerous." He was reported driving a black 2010 Ford pickup that had been stolen early Wednesday morning.
Hancz-Barron was tracked down to an apartment complex in Lafayette late Thursday after an hours-long manhunt. He was apprehended by the Fort Wayne Police Department Homicide, Gang and Violent Crimes, and Vice and Narcotics units, with the aid of the Indiana State Police, reported WGN-TV.
Surveillance footage obtained from the residential area confirmed that Hanz-Barron had been at the crime scene. No one else was reportedly seen entering or leaving Zent's home during the day of the incident, an affidavit said.
After the killing, Hancz-Barron reportedly went to see his mother for the first time in two years. He allegedly told her that he'd been shot in the stomach and asked for duct tape and money from the matriarch. His mother described him as frenzied and "talking crazy." She promptly asked him to leave her home after.
Hancz-Barron was found in possession of a knife with bloodstains at the time of his arrest. A medical exam revealed that he had multiple scratches on his neck, jaw, and wrist seemingly inflicted by a person's fingernails, however, he did not have a gunshot wound as he claimed to his mother, the authorities confirmed. Zent's credit card was also recovered in his possession.
Sergeant Jeremy Webb said Hancz-Barron already had a warrant out for his arrest on a parole violation for a previous conviction. He was transported back to Fort Wayne, where he is expected to be booked into the Allen County Jail on four counts of murder.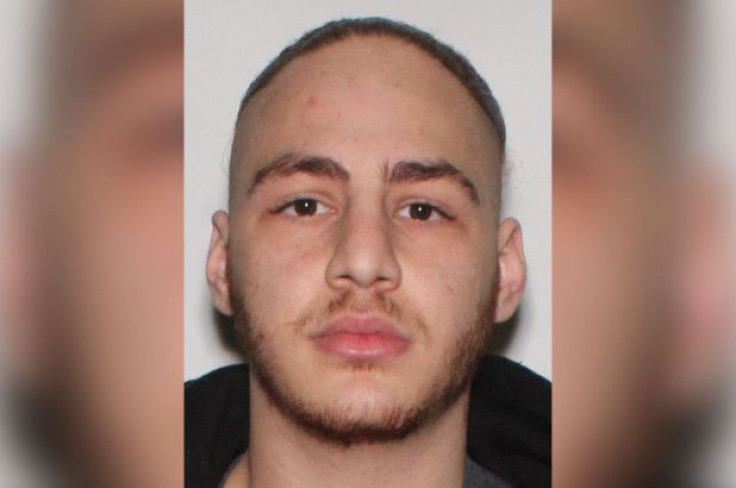 © 2023 Latin Times. All rights reserved. Do not reproduce without permission.