A 23-year-old mother has been arrested and convicted of murder after her five-year-old daughter died in a hot bedroom as eat index reached 40 Celcius in Las Vegas.
Kamaya Taylor, 23, was detained on Monday in connection with the girl's death and has been held in jail, while her younger daughter, who is two years old, has been turned over to social services.
Taylor's five-year-old daughter was found unresponsive in a heated bedroom by police officers at a residence on Missouri Meadows Street, and she was declared dead.
Investigators discovered the two girls confined in a room without air conditioning.
The daughter's death, according to officers, was caused by the heat.
On Thursday, Taylor was charged with murder and two counts of child abuse in a Las Vegas courtroom. According to the Las Vegas Review-Journal, she did not show up for the court because she refused to leave her prison cell.
Taylor's landlord informed the Las Vegas Review-Journal that the woman was having financial difficulties and that she was having a hard time living apart from her family.
In addition, the neighbors noticed her out front, with all of her belongings strewn across the driveway.
"She had one of her babies in her arms in that heat with blankets covering her baby… in a fetal position... She got up and started smashing windows of cars around here," her landlord said.
A neighbor stated the Taylor had been acting strangely, like throwing stones at cars and saying, "I'm Jacob's son." "I killed her."
Taylor had "all the support she needed," according to the children's paternal grandmother Marisa Brown, who told the media outlets that her son was extremely active in raising the children.
Taylor was arrested and charged with open murder and two charges of child abuse in Clark County.
On Thursday morning, July 1, Clark County prosecutor Steven Rose allegedly claimed, "The two children were found locked inside a bedroom."
He stated that the air conditioner in the home was off, but he didn't know whether it had been turned off or unplugged deliberately.
Taylor's preliminary hearing has been set for July 15, according to inmate records.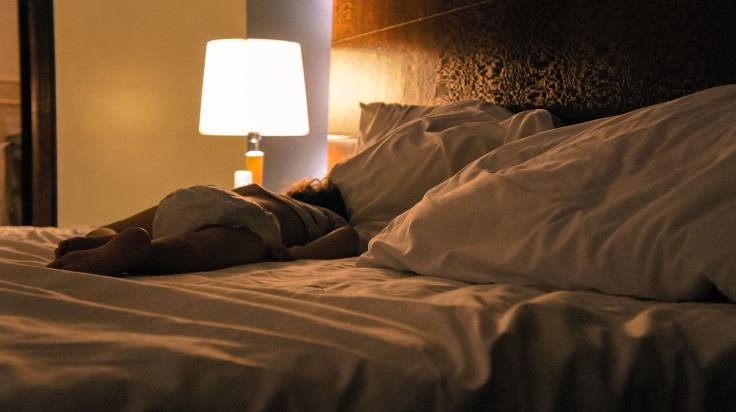 © 2023 Latin Times. All rights reserved. Do not reproduce without permission.