A cautious Texas mother reportedly put her 13-year-old son, who recently tested positive for COVID-19, in the trunk of her car to isolate him so that she doesn't get exposed to the virus.
Sarah Beam, 41, has been charged with endangering a child after her 13-year-old son was found face down inside the trunk of her car at a drive-thru coronavirus testing center in Houston on Jan. 3, New York Post reported.
When Beam pulled up to the tented testing center at Ken Pridgeon Stadium, witnesses reportedly heard noises coming from the back of her car. Bevin Gordon, who serves as the health services director at the site, approached the vehicle and asked Beam to open the trunk of the car. When she opened the compartment, Gordon found the teenager lying with his face down inside.
Beam, who has worked as a teacher in the Cypress-Fairbanks Independent School District since 2011, told Gordon that she kept the boy in the trunk of the vehicle because he had tested positive for COVID-19 and she had wanted to prevent herself from getting exposed to the virus, KHOU-11 reported.
"(The mother) stated that she put (her son) inside the trunk to prevent her from getting exposed to possible COVID while driving (him) to the stadium for additional testing," the court documents stated.
Gordon told Beam that she and her son would not be tested for COVID-19 at the facility until she helped the teen out from the trunk of the car and got him seated in the backseat of the vehicle. CCTV surveillance footage obtained from the center showed Beam's son getting out of the trunk and moving into the backseat of the car.
Beam who worked as a high school teacher in the Cypress Falls High School has been placed on administrative leave.
According to the Cypress Fairbanks ISD Police Department, a warrant was issued for Beam's arrest on child endangerment charges on Friday, Jan. 7. However, when Gordon called the school district's police department, it was found that Beam has not yet been arrested or turned herself in.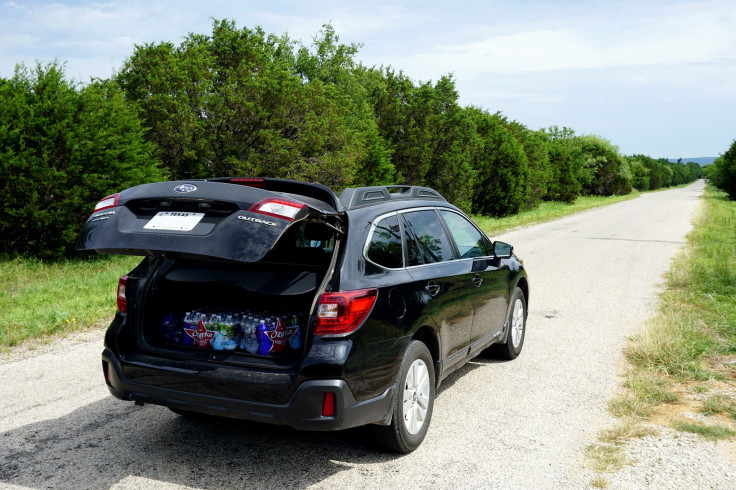 © 2023 Latin Times. All rights reserved. Do not reproduce without permission.