A pregnant woman from Florida was killed on Saturday, Nov. 22, after she refused to help a motorcyclist she hit with her car and attempted to run away from authorities, in a tragic death that police are still currently investigating.
Nicole Morales, a 35-year-old woman, was reportedly driving her car in Orange City when she intentionally hit motorcyclist Andrew Derr, a 40-year-old man, with her car. He was not injured or ejected from the motorcycle, but a minor crash did happen, according to NBC affiliate WPTV.
Morales was asked to stay by Derr until police arrived, but Morales refused and attempted to drive away from the scene. Derr, as well as some witnesses to the crash, followed Morales until she got to her home, the New York Post reported.
After she entered her home, Morales called 911 before coming outside with a gun to threaten Derr as the witnesses who came along watched the scene unfold before their eyes. Derr allegedly then drew a legal concealed weapon and shot Morales multiple times.
After the authorities arrived, Morales was rushed to a nearby hospital, where she was pronounced dead upon arrival. An autopsy revealed that she was four to five months pregnant at the time of her death.
Derr stayed on the scene of the death and cooperated with officers who asked about the incident. His story was corroborated by multiple witnesses who saw both the crash and the killing of Morales.
It is not known why Morales attempted to flee the scene or why she brandished the gun in what might have been an attempt to scare Derr away. It has yet to be publicized if Morales was married or had other children besides the one she was carrying in her womb.
No charges have been filed as of press time, although the investigation is still open.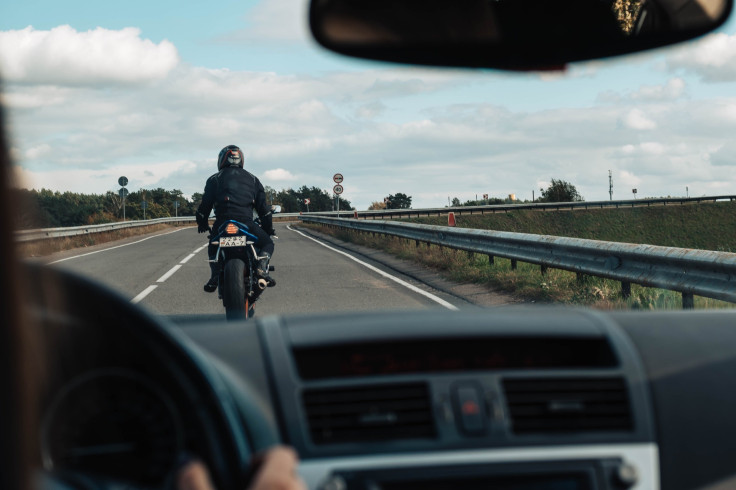 © 2023 Latin Times. All rights reserved. Do not reproduce without permission.