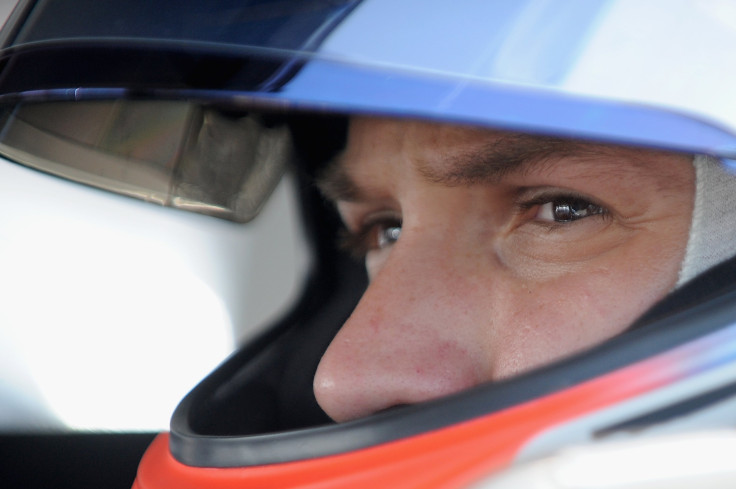 Mexican driver Daniel Suarez made history on Wednesday when he became the first ever full-time Latino driver in NASCAR. Suarez has been buried in NASCAR's Drive for Diversity program for a couple years and Joe Gibbs Racing has decided to give Suarez a chance to join NASCAR.
NASCAR has been actively looking to grow the sport for many years while simultaneously tapping into the growing Latino community in the United States. Suarez, who hails from Monterrey, Mexico, will presumably help NASCAR do that next season by driving in the Nationwide series.
Suarez started racing in Monterrey when he was 11 years old and believed while growing up in Mexico that racing was not a job that anyone could make a living doing. Thankfully for Suarez, his father was an expert mechanic who helped guide his son's hobby until it blossomed into a career.
Suarez started driving professionally in Mexico, Europe and some tracks in the United States before being told by his manager, Jimmy Morales when he was 19 years old that he should join NASCAR. "He told me they are looking for Hispanic drivers," recalled Suarez. The following day Suarez joined the NASCAR Drive for Diversity program where he has been for three years.
The 22-year-old rising star will drive the Number 18 ARRIS Toyota Camry next year in the Nationwide Series Championship. Joe Gibbs Racing also announced that he will be racing in select Camping World Truck Series events next year as well. Although the announcement surprised many in the racing world, the push for Mexican race car drivers has been in motion for many years.
The man behind the movement for Mexican drivers in NASCAR is none other than Mexican billionaire Carlos Slim. Yes, that Carlos Slim, the man who was named "the richest man in the world" for the past four years. The man who owns the monopoly on telecommunications and mobile-phone carriers throughout Latin America, the man they call "the Warren Buffet of Mexico."
Slim has been a racing fan for many years and acted as a liaison in the recruiting process between Suarez and Joe Gibbs Racing. Slim is adamant about having more Mexican and Latin American drivers in NASCAR and thankfully for Latino drivers everywhere, he has the funds to put his money where his mouth is. Joe Gibbs had this to say about Slim on Tuesday:
"For Carlos, he's very interested in having young Mexican talent be successful in all the big racing series in the world," he told reporters before the announcement.
Gibbs believes that Mexico is a great place for NASCAR to recruit talented drivers. The Mexican racing series has many young drivers competing from all over Latin America. Thanks to Slim, Gibbs has his fingers on the pulse in the Mexican racing world. If Gibbs or his scouts were able to discover a driver they liked or that they saw potential in, they would immediately get that driver on a one way path to NASCAR. Much like Suarez, that process includes the Truck series, Nationwide and then the pinnacle of NASCAR, the Sprint Cup Series.
"Over the past 12 years we have worked very hard together with NASCAR in the development of a racing series and building a strong ladder system for our drivers," Slim told BuzzFeed on Tuesday.

"Having the opportunity for Daniel Suarez to demonstrate his talent to compete in the NASCAR Nationwide Series is very rewarding and encouraging to us all."
Suarez is a star in the NASCAR Mexico Toyota series where he leads all drivers with nine wins in 52 starts, including four wins this season alone. For Suarez, his road to the top has been paved with difficulties. He was uprooted from his home when he joined the NASCAR Drive for Diversity program and was forced to live in Charlotte, North Carolina where he spoke little to no English and was constantly home sick. He told reporters on Wednesday that living in the states for the first time took its toll on him, but added, "I promised my mom I would make it happen, even when things were difficult, that I would make it happen and that I wasn't just in the U.S. to have fun."
Suarez will make his debut next February and has set his goals in NASCAR high. Not only does he want to win the Nationwide Series like Dale Earnhardt Jr., Carl Edwards and Kyle Busch before him; he wants to become the first ever Latino champion in Sprint Cup Series history.
© 2023 Latin Times. All rights reserved. Do not reproduce without permission.