A well-known former middle school orchestra conductor may rot in jail for life following his arrest on Saturday for allegedly using his influence to sexually exploit vulnerable students as young as 12, according to federal prosecutors on Monday.
Authorities charged Jesus Concepcion, 48, Simpsonville, South Carolina, with four counts of enticing a minor to engage in illegal sexual activity and four counts of transporting a minor to engage in illegal sexual activity. Each count carries a mandatory minimum jail term of 10 years and a maximum sentence of life in prison.
He is also slapped with charges of inducing a minor to produce child pornography, which carries a mandatory sentence of 15 years to life in prison.
The suspect, better known as "Mr. C" at the KIPP Academy, reportedly lured four young students between 2002 and 2007 into perverted relationships, gifting them with luxurious gifts such as money, clothing, jewelry, and private cell phones so they could communicate with him without their parents' knowledge, the Manhattan Federal Court documents unsealed on Monday allege.
The phones and other devices were then used to maintain his "relationships" and arrange sexual encounters with his victims. Concepcion had also allegedly provided them with alcohol, enabling him to coerce them into sex in the school's music room and auditorium, nearby motels, his residences, as well as his car.
It is further alleged that on at least one occasion, the suspect had sexual intercourse with one of his minor victims in a New Jersey motel against her will, directing her to snap nude photographs of herself, particularly her genitalia. The formerly celebrated educator would then guide her to pose and touch herself in a sexually explicit manner to pleasure him.
According to the New York Daily News, KIPP Academy officials cooperated with the police after the allegations against Concepcion emerged in 2017. Law enforcement arrested Concepcion on Aug. 7 in Charlotte, North Carolina.
"We are deeply saddened that former students experienced abuse while attending a KIPP NYC school. We are hopeful that with today's arrest, justice will finally be served," a school spokesman said.
In a statement, Manhattan U.S. Attorney Audrey Strauss vowed to work around the clock for Concepcion's case as well as other crimes of such nature with the FBI to make sure those responsible face the full force of the law.
A 2017 report by the Debevoise & Plimpton law firm scrutinized how KIPP handled the sexual abuse claims made by two of its former students against two former staff members.
It concluded that the school took the matter seriously after school officials immediately launched an internal probe into the allegations and then proceeded to inform the police and the appropriate city agency about the case.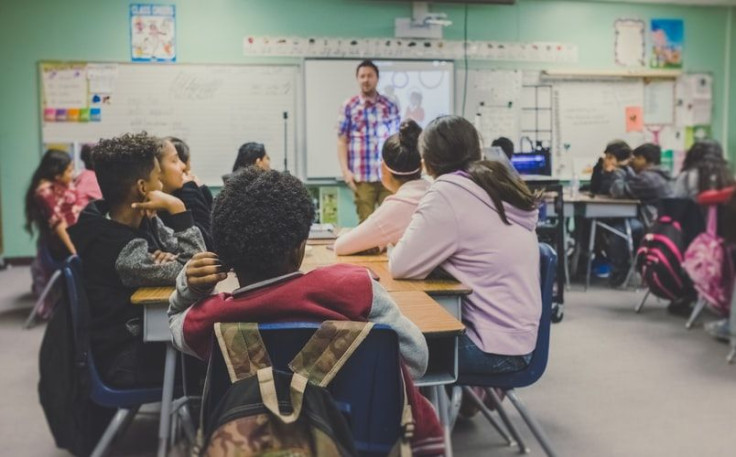 © 2023 Latin Times. All rights reserved. Do not reproduce without permission.