A Staten Island mother, who served as a live-in caretaker to an 80-year-old man found dead in his apartment, has been arrested by police on Wednesday for assaulting her own 3-year-old daughter. Authorities are now investigating whether she has any connection to the octogenarian's death.
The suspect, Renee Ayarde, 28, and her daughter lived with the victim Robert Raynor, whose corpse was discovered in the hallway outside his Corson Avenue apartment unit on Monday in Tompkinsville, the New York Post reported.
There was a visible message which read "I touch little girls" inked with a black marker scrawled across the victim's bare chest. A note saying "I take dolls in my room for girls ages 1-5," was also written on his stomach.
However, contrary to the visible allegations of pedophilia on his skin, Raynor does not appear on the state's sex offender registry.
His family and neighbors also confirmed his condition had been deteriorating in recent years and that he was pretty much disabled, making him physically incapable of performing such horrendous acts.
Cops moved to announce on Wednesday that Raynor's death has been officially deemed a homicide. A spokesman for the city Office of Chief Medical Examiner cited blunt trauma to the head and torso as the cause of death.
Raynor reportedly suffered a broken nose, injuries to his forehead and both arms, and a visible swelling to his eyes and cheeks as if he had been beaten.
Ayarde has not been named a suspect in Raynor's death but cops are also not ruling out her possible involvement in the fatal beating. It comes after the woman assaulted her 3-year-old daughter just six hours after the discovery of Raynor's body.
According to court papers, Ayarde dropped her daughter onto the concrete before she dragged her along Hester St. near Eldridge St. on the Lower East Side about 3:45 p.m. Monday. She would later throw a full water bottle at the girl's face, according to the New York Daily News.
A passerby then allegedly called 911 following the violence, but Ayarde saw her and grabbed the cellphone out of the woman's hands. The second victim was reportedly knocked to the ground, which left her with scratches and bruises.
Police later arrested the woman as emergency responders took her daughter to a hospital with visible bruising to her neck. Further old injuries in various states of healing were then discovered on the girl's knees, face, and cheek, prosecutors say.
The woman was held on $5,000 bail while she was arraigned on charges of assaulting a child in Manhattan Criminal Court. The troubled mother also has an ongoing case after driving a car with a missing front passenger side window and the wrong license plate on March 1.
Ayarde reportedly refused to provide authorities with any documentation for the car, which subsequently led to her being slapped with charges including gun possession, driving without a license, and resisting arrest.
"I don't abide by the rules of the U.S.," she allegedly told the cops. "I invoke my Fifth Amendment right."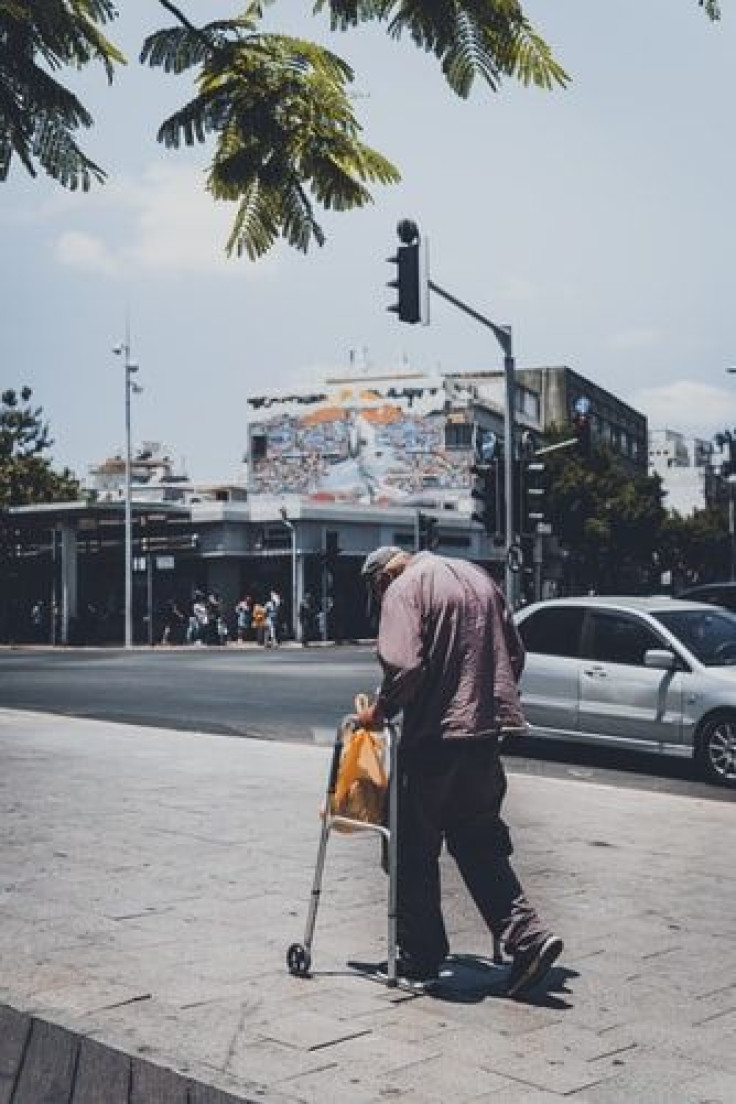 © 2023 Latin Times. All rights reserved. Do not reproduce without permission.