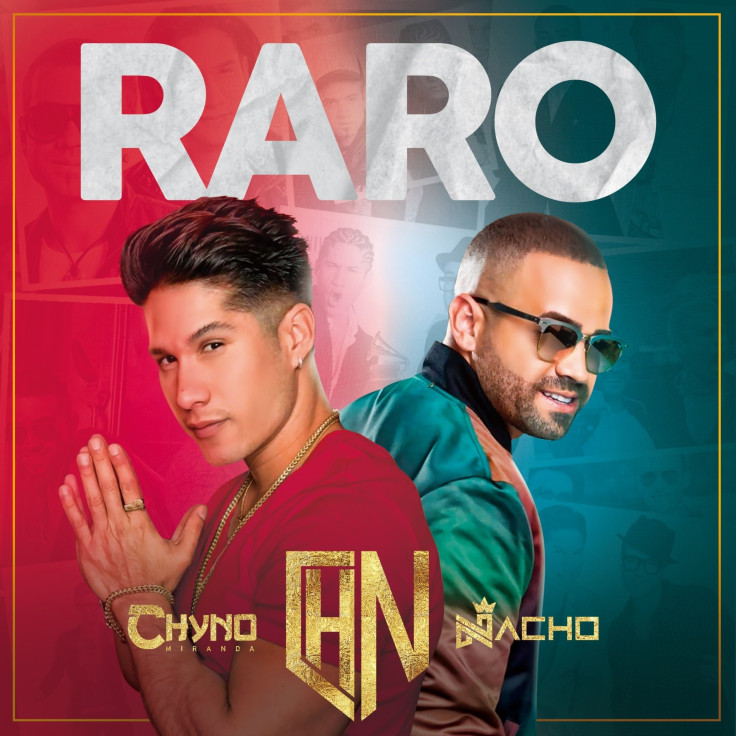 Latin GRAMMY Winning Pop Urban super-duo Chino & Nacho are back with the release of a new single and video titled "Raro" following a nearly four-year hiatus to focus on their solo careers. The announcement was made via a series of social media posts on both artists' accounts and was well received by eager fans around the world who quickly turned to social media to express their excitement using the hashtag #quevuelvachinoynacho.
"Raro" (translated to 'weird') is a feelgood song to the beat of Nacho and Chyno Miranda's distinctive tropically infused urban-pop sound and catchy melodies. The single is a calling for acceptance, citing that love can be misunderstood or weird. "Raro" was written by Nacho, Chyno Miranda, Frank Santofimio, Andres Castro, Manuel Larrad and Ender Thomas. The video was directed by long-time collaborator and director Daniel Duran (2 Wolves Films).
"It's a pleasure to be back making music with Chyno after sharing so many years of our journey and our struggle together. We are going back to our roots and the musical essence that gave us the opportunity to be known outside of our country. To remember is to live again," said Nacho while his counterpart said: "It's been several years since we've performed together but the chemistry is still intact. Our essence remains strong and we're ready to continue with our legacy. I'm very happy to reunite with the sound that shaped my life and with a dear partner like Nacho with whom I've always enjoyed making music."
This long-awaited reunion is preceded by the 2016 consumption-shattering single "Andas En Mi Cabeza" featuring Daddy Yankee which became Chino & Nacho's final single and went on to reach a whopping 1.4 billion views on YouTube, an RIAA DIAMOND Certification in the United States along with a myriad of other international accolades.
With over five million albums sold worldwide, more than 9 billionsStreams combined, sold-out international tours and millions of fans following their every step on social media for over a decade, Chino & Nacho have become the most emblematic group of their native country of Venezuela and have made their mark on Latin pop culture forever. As solo artists, Nacho and Chyno Miranda have led highly successful careers, both with multiple hits, international tours, awards, certifications and much more still to come.
Enjoy the new song here.
© 2023 Latin Times. All rights reserved. Do not reproduce without permission.