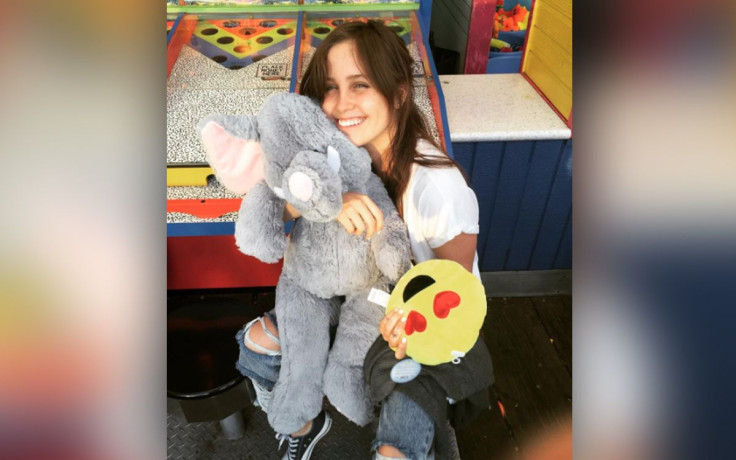 Natasha Dupeyrón is one of Mexico's great young talents having started her career as a child actress on telenovelas like "La Otra" and "De Pocas, Pocas Pulgas." As an adult she has been in hits like "Miss XV" and most recently on "Que Pobres Tan Ricos." Dupeyrón is very active on social media and shares her life moments with all of her followers. In recent days her fans started questioning her sexuality when she uploaded a photo on Instagram that showed her holding onto another woman's hand.
After all the comments asking if she was a lesbian she took to the same social network to clear the rumors up. "I am saddened to find out that I grew up in a judgemental society where holding a person's hand, depending on the sex, you are a lesbian," she wrote. "It is a society that judges based on an image or picture without knowing the details behind it. If I don't use makeup they say I'm sick, old or depressed, like if makeup defined someones mood or if it made you a better person."
Dupeyrón called for "maturity in society" and "end ignorance" in the message she posted. She also added: "There are millions of things much more important than if I am gay or not, that if I'm depressed or if the dark circles around my eyes make me look ugly. Let's stop consuming information from tabloid magazines full of real content. I am frustrated how we are consumed by gossip and lies when love is so close to us. This is me, without makeup, happy, in love, reaching my dreams, surrounded by valuable friends and a family with values that remind me that I am unique and that I can achieve anything, just like you."
© 2023 Latin Times. All rights reserved. Do not reproduce without permission.