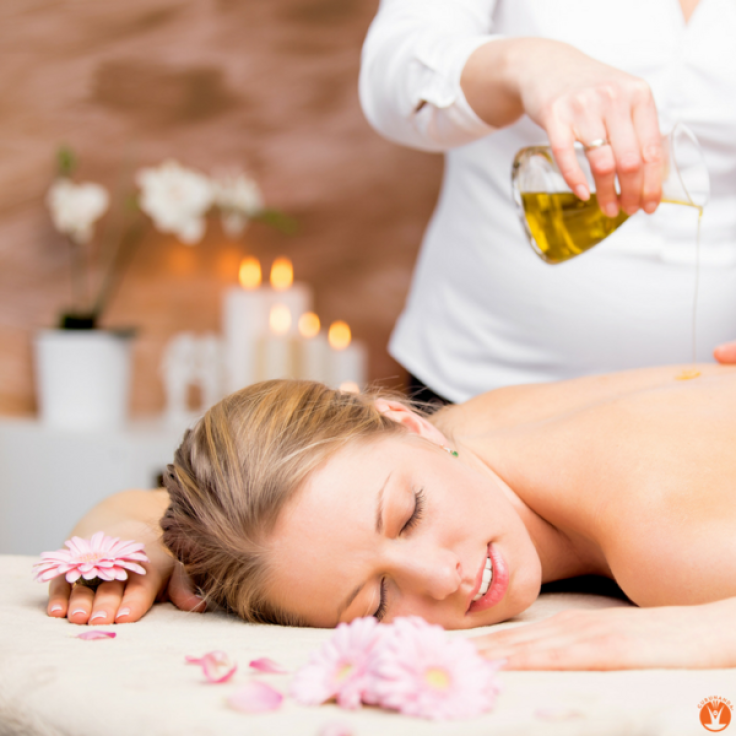 On August 15, we celebrate National Relaxation Day, and there is no better way than relaxing while smelling great and pleasant scents.
Aromatherapy is an ancient Ayurvedic medicine practice that consists of using natural oils extracted from flowers, bark, stems, leaves, roots, or other parts of a plant. The use of essential oils for therapeutic, spiritual, hygienic, and ritualistic purposes goes back to a number of ancient civilizations including the Chinese, Indians, Egyptians, Greeks, and Romans who used them in cosmetics, perfumes, and drugs.
This practice can either prevent or cure any disease but it might help to enhance psychological and physical well-being.
GuruNanda Essential Oil Singles wanted to make the oils accessible and affordable to consumers everywhere. The founder traveled across six continents, and now at least 10 different 100% pure and natural extracts can now be found in the U.S.
You can have an affordable home aromatherapy experience with no synthetic ingredients or adulteration, just choosing from the following according to desired scents and results:
Peppermint – a fresh cool scent that invigorates and refreshes.
Lavender – one of the most popular and versatile essential oils; calms, relaxes, and soothes with its herbaceous/floral aroma.
Tea tree – cleanses, purifies, and renews; also known for its antiseptic properties.
Eucalyptus – a fresh, penetrating aroma that clarifies, invigorates, and revitalizes.
Frankincense – centers, focus, and relaxes with its sweet balsamic aroma.
Lemon – another extremely popular essential oil known for its detoxifying, cleansing, and refreshing properties.
Rosemary – this herbal aroma helps focus, renew, and aids digestion.
Grapefruit – Delicate citrus scent energizes, refreshes, and uplifts.
Himalayan cedarwood – balances, calms, and grounds.
Patchouli – A rich, musky, earthy scented oil that refreshes and uplifts, and is also thought to help soothe dry skin.
Suggested Uses:
Use in any room of the house with diffusers.
Mix with a carrier oil (such as sweet almond oil) and massage into skin.
Add a few drops to bathwater.
Add to water in a spray bottle and use it as a room spray.
Here are 5 popular blends and how to use them to get most results out of them:
Get to your nearest store which offers essential oils and get these oils and blend them in the exact proportions to get a refreshing kick to start your day. The oils are all uplifting and refreshing whereas peppermint oil is famous for its energizing qualities; it actually preps you up for the day!
Grapefruit essential oil: 2 drops
Bergamot essential oil: 1 drop
Peppermint essential oil: 1 drop
Use water as the base and mix these oils in it and using your diffuser to get ready for your morning yoga practice. Help yourself to a perfect morning filled with energy, optimism, clarity, and creativity.
Get in the Mood for Holiday

Grab these oils on your way back on the weekend and prep for making this weekend a perfect opportunity for some quality "you" time.

Rose essential oil: 2 drops

Orange essential oil: 2 drops

Mix these oils in a water base and put the blend in your diffuser to have a perfectly refreshing and relaxing blend! Rose oil helps you replenish energy and orange essential oil relieves you of fatigue and soothes you.

Romantic Nights

This blend of essential oil is nothing short of a love potion itself. Help yourself to a relaxed, happy, and enjoyable night out with your loved one. Jasmine and Almond's oils are famous for having a happy effect and rose soothes your body. This blend stimulates "serotonin" – the happy hormone.

Jasmine essential oil: 5 drops

Rose essential oil: 5 drops

Orange essential oil: 4 drops

Palo Santo essential oil: 3 drops

Sweet Almond carrier oil: 2 Oz. (60 ml)

Mix the ingredients as per the quantity and store it in the fridge. Massage this blend on your skin at the temples, back of your neck, and on wrists. Have a fun-filled, relaxed, and memorable romantic night out!

Protection Against All Bacteria And Anti-aging Lotion

Get yourself treated by spa-quality treatment for your skin and aging issues.

Rose essential oil: 5 drops

Oregano essential oil: 6 drops

Rosemary essential oil: 4 drops

Coconut carrier oil: 2 Oz. (60 ml)

Refrigerate a mix of these oils and shake well before applying it all over your face and/or body. This blend of essential oil prevents signs of aging like wrinkles and fine lines. This blend is also good if you seek to tighten skin, remove scars, or get rid of stretch marks.

Skin Beautification and Calming Down the Nerves

This blend works best if you use bathing salts or milk in your bath. It helps you to calm down and relax. And has huge beauty benefits.

Jasmine essential oil: 2 drops

Bergamot essential oil: 3 drops

Orange essential oil: 2 drops

Lavender essential oil: 3 drops

Sea salt/Epsom salt: 2 teaspoons

Or whole milk: 1 cup

Mix these oils to create the blend, next pour them up on bathing salt or mix it up in milk and then mix it with the water in your bath. Let the oils disperse and then slip in the bath to soothe your senses and calm down and let the oils work their magic on your skin!
© 2023 Latin Times. All rights reserved. Do not reproduce without permission.