Anthony Edwards knows that he should be the top guy come the 2020 NBA Draft. However, that would depend on what the Minnesota Timberwolves have in mind. Most know that LaMelo Ball has been widely mentioned as the likely guy the T-Wolves would pick. But would that be wise over someone who can do more on both ends of the court?
The T-Wolves are looking for a scorer, said to be the reason why Ball is their choice. But then again, Edwards is not lacking in that department. He can add something more since he can also play good defense.
These are things that could come into play come the 2020 NBA Draft. Most believe Ball is the guy who will go at no. 1. But if the T-Wolves somehow have a sudden change of heart, Edwards could be the top pick for this class.
Edwards made sure that the T-Wolves do not forget he is part of the 2020 NBA Draft. He said to The Undefeated that he would love play for Minnesota even with the cold weather out there.
"I'm not going to play basketball in the snow. So, I'm not worried about it," Edwards said.
Looking at his numbers in college, it would be a shock if the Timberwolves would pass up the former Georgia Bulldog. The 19-year-old averaged 19.1 points, 5.2 rebounds, and 2.8 assists with the Bulldogs last season. Also, he shot 40.2 percent from the field, 29.4 percent from the three point region and shot well from the stripe at 77.2 percent.
With those numbers, it would be appalling to figure out what the T-Wolves would not want him. He would be a perfect addition to Karl-Anthony Towns and D'Angelo Russell on both ends.
If the T-Wolves stand firm on their plans to get Ball, Edwards would best hope that the Golden State Warriors pick him at no. 2. Though the word out is that the Dubs would go with James Wiseman, Edwards is too good of a talent to pass up. But this is assuming that Golden State does not trade away the rights to the second overall pick.
There is that last scenario where Edwards could be selected at no. 3. That honor belongs to the Charlotte Hornets. Buzz City could be a plausible landing spot although there are a lot of precedents to consider.
Unless some surprise happens, Edwards will be among the top three picks. But for the 19-year-old cager, being the top dog of the 2020 NBA Draft is something he hopes to get.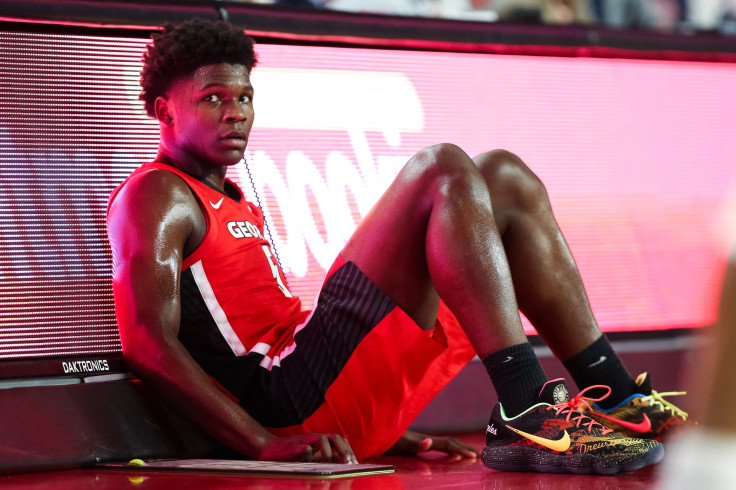 © 2023 Latin Times. All rights reserved. Do not reproduce without permission.