The Miami Heat cannot afford to lose players right now with the 2020 NBA Finals underway. The Los Angeles Lakers started slow but got their act together in the second half. Heat head coach Erik Spoelstra is expected to make adjustments although he needs to consider the health of his three top stars.
Jimmy Butler, Goran Dragic and Bam Adebayo were hurt in Game 1 of the NBA Finals although the latest updates show that at least two of them may be available in Game 2. Butler turned his left ankle while Adebayo banged his shoulder in a rebound tussle with Dwight Howard in the third quarter. Dragic holds the most severe injury of all with a torn left plantar fascia, NBA.com reported.
Dragic's return is now up in the air. However, the good news is that X-ray results made on Adebayo's shoulder returned negative. This means that he is expected to return. The same holds for Butler but the 31-year-old played through it for the rest of the way.
For Adebayo, it appears he reaggravated the same injury he sustained in the Eastern Conference Finals. However, it appears he is good to go with Tim Reynolds of the Associated Press reporting that the 23-year-old player planning to play in Game 2 this Friday.
For Spoelstra, Butler and the rest of the Heat, adjustments need to be made. They employed the same zone defense but appeared to miss a step. Butler and Adebayo are expected to return but the same cannot be said for Dragic. Regardless, Butler says they will be ready with or without the veteran guard via ESPN.
"Be ready to go with or without Goran," Butler said. "He's a big part of what we're trying to do, but until we can have him back, we got to go out there and we got to fight even harder. We got to try to cover up what he gives us and make up for it. We're capable of it. We have to be capable of it. Moving forward, with or without Goran, we better hurry up and tie it up 1-1."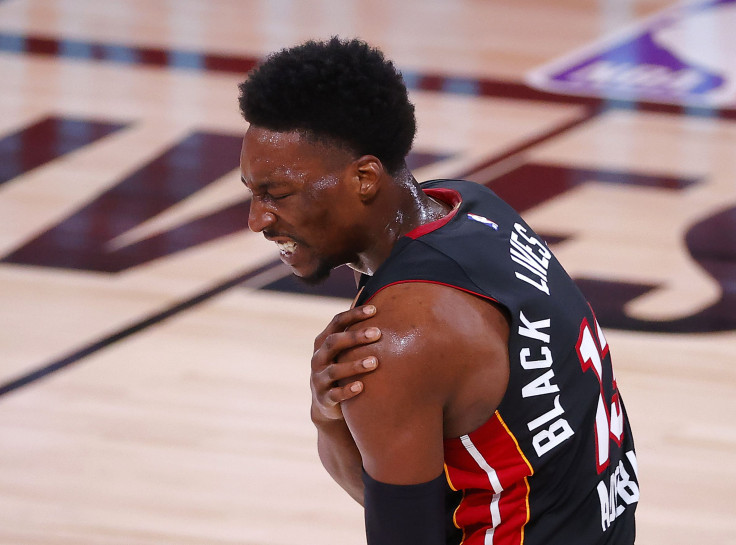 © 2023 Latin Times. All rights reserved. Do not reproduce without permission.