Isaiah Thomas will be getting another 10-day deal, this time with the Dallas Mavericks.
According to a report from ESPN, the spitfire guard is set to join the Mavs in their next NBA assignment against the Sacramento Kings.
Dallas had two more players enter the NBA's health and safety protocols on Wednesday, Dec. 29. With nine of its players now barred from playing, the decision to take in Thomas on a short-term deal was made.
Among the players placed in the league's health and safety, protocols include Luka Doncic, Reggie Bullock, Tim Hardaway Jr., and Maxi Kleber per reports.
Thomas is coming off a similar 10-day deal with the Los Angeles Lakers. He averaged 9.3 points in four games with the purple and gold on a hardship deal this December.
The Lakers opted not to give the 32-year-old guard a second 10-day deal despite his efforts on offense. There were concerns on the defensive end, seen as one of the reasons why Thomas was not handed another contract.
Now, it will be up to Thomas to show what he's got with hopes of getting a longer deal. It is a route that most free agents are hoping for right now, a ticket for them to make an NBA return.
Although there are no promises attached, the best they can do is play their best and hope to make an impression – not only in the team they have signed with but other clubs who could need players to fill their needs.
Aside from Thomas, several familiar names have gotten similar 10-day deals. There is Greg Monroe of the Minnesota Timberwolves and Wes Matthews of the Milwaukee Bucks.
Several other familiar players are still waiting for their chance. That list includes Michael Beasley, Mario Chalmers and veteran Jamal Crawford – all of whom could make an impact if they are signed by the right NBA team.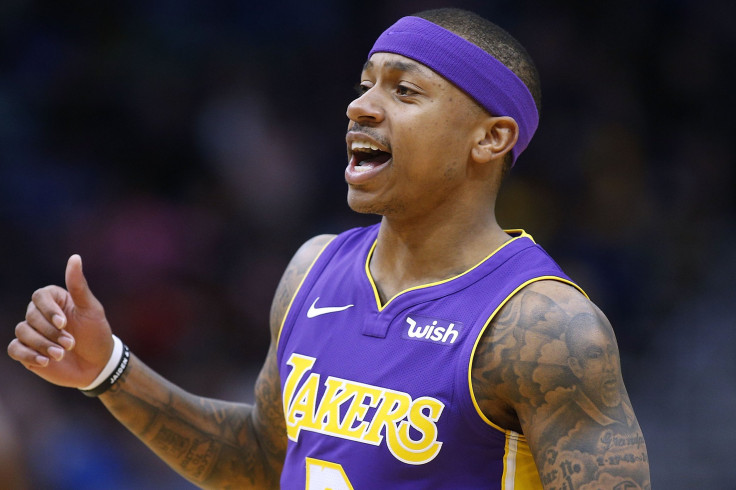 © 2023 Latin Times. All rights reserved. Do not reproduce without permission.