The Minnesota Timberwolves appear bent on turning things around this season and their recent moves are a clear indication of that.
After acquiring Rudy Gobert in a trade that forced them to deal away veteran guard Patrick Beverly, the T-Wolves wasted no time in bringing in another veteran in Austin Rivers.
The 29-year-old son of Philadelphia 76ers head coach Doc Rivers reportedly agreed to a one-year deal to join the T-Wolves, joining a rotation of guards for the 2022-23 NBA season, Adrian Wojnarowski of ESPN reported.
Rivers is coming off a stint with the Denver Nuggets. Last season, the 6-foot-4 guard had 6 points, 1.7 rebounds and 1.3 assists in 67 games. He spent two seasons with the Nuggets before agreeing to a one year deal with the Timberwolves.
The signing also assures T-Wolves head coach Chris Finch added defensive punch. Rivers adds further depth and veteran presence, a role player that Minnesota will surely benefit from.
However, Rivers will need to work on his consistency. He is expected to come off the bench, likely to spell D'Angelo Russell. It remains to be seen if he can equal or do better than Beverly who has been known for his tough defense and mastery of orchestrating plays.
With Gobert and Rivers, it will also be interesting if the Timberwolves will be adding more players this offseason. As things stand now, the team has a formidable starting five composed of Russell, Gobert, Karl-Anthony Towns, Anthony Edwards and Kyle Anderson.
Before joining the T-Wolves and the Nuggets, Rivers also had stints with the New Orleans Pelicans, Los Angeles Clippers, Washington Wizards and the Houston Rockets.
He had his best season with the Clippers during the 2017-18 season where he averaged 15.1 points, 4 assists and 2.4 rebounds in 33.7 minutes of action in 61 games. Rivers started in 59 of those matches.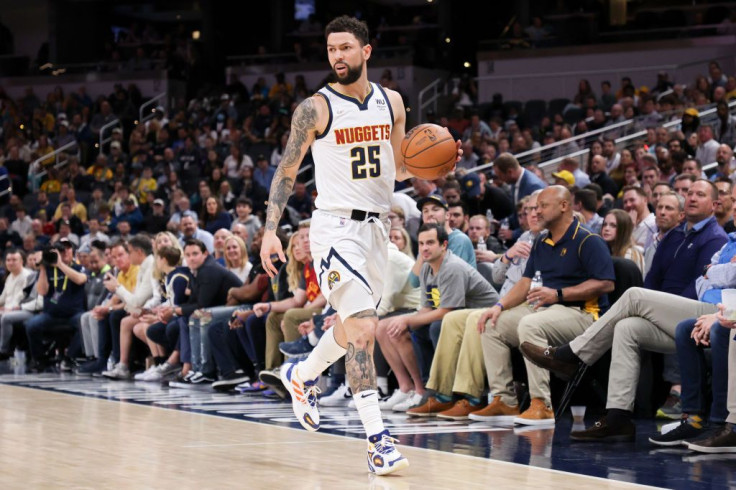 © 2023 Latin Times. All rights reserved. Do not reproduce without permission.