Jimmy Butler is exhausted but his efforts would have been well-rewarded had the Miami Heat pulled off a stunning NBA title conquest. Of course, most would say that this would be too ambitious. They were a team experts did not see making it to the NBA playoffs but Miami showed them otherwise.
At the beginning of the 2019-20 NBA season, most considered the Heat as a team in rebuilding mode. Several stars like Hassan Whiteside, James Johnson and Dion Waiters left one by one, a move seen to create some financial flexibility. But the big acquisition was Butler. Though there were some who felt that he was far from being an NBA superstar, the 31-year-old made believers out of many.
With Butler, the Heat now have an important piece moving forward. He is surrounded by young guys that can be big time players such as Bam Adebayo, Tyler Herro, Duncan Robinson and Kendrick Nunn. From a perspective, the Heat could be a couple of players away from being NBA contenders.
The 2020 NBA Finals was hurtful but Butler is not fretting. He is charging their loss to the Los Angeles Lakers to experience. Looking ahead, he knows the franchise can bounce back and bound for better things. He mentioned these when he spoke to Amico Hoops.
"We're going to learn from this. We're going to get better," Butler said. "We're going to come back. We're going to come back. We'll be back. That's what we're all saying in that locker room. We got guys that want to do it. We got guys that already want to get back in the gym and get to working at this thing. That's what we do here."
The first thing the Heat need to address is the future of some veterans. Goran Dragic and Jae Crowder will be free agents this offseason and there is no telling if they will return. Of the two, Dragic will be a big question mark. He is already 34 and is currently injured. His injury does not require surgery and the only way to heal is through rest.
The Heat can also bring in another young gun next NBA season. They own the 20th pick of the 2020 NBA Draft although pundits feel that team president Pat Riley may opt to trade this to take in another tested player. The only question now is who?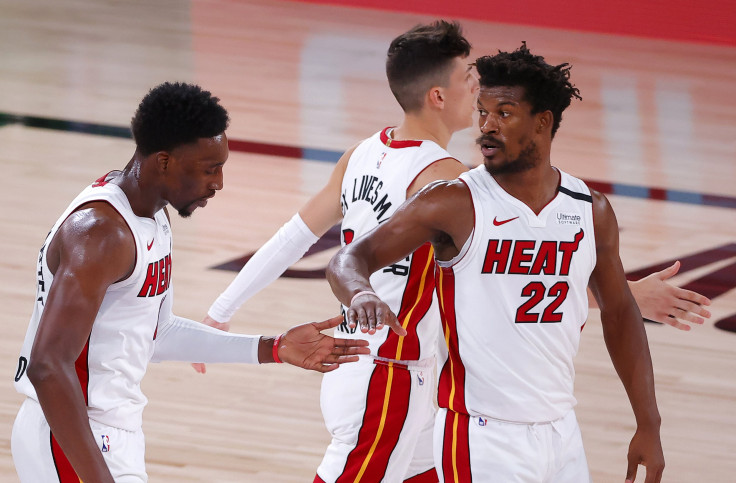 © 2023 Latin Times. All rights reserved. Do not reproduce without permission.