The Orlando Magic made it to the 2019-20 NBA playoffs but it remains that changes are happening. They caught the last bus to the playoffs but their regular season performance leaves a lot to be desired. There are players like DJ Agustin set to hit free agency and one guy being considered is Dennis Smith Jr.
According to Marc Berman of the New York Post, the Magic are exploring options with no assurance of Augustin returning to the fray. They do have Markelle Fultz but the problem with the 22-year-old is that he is prone to injury. Smith could be a plausible target.
Smith was part of that blockbuster deal involving Kristaps Porzingis and he has just struggled to try to fit in with the Knicks. After good output with the Dallas Mavericks where he normed 14.5 points, 4.9 assists and 3.5 rebounds during the 2018-19 season, Smith had a big drop to only 5.5 points, 4.5 assists and 2.5 rebounds in 34 games with New York per Basketball-Reference.
Pundits feel that Smith needs to move to a team where his efforts can be put to good use. With no certainty on Augustin and questions surrounding the ability of Fultz's health, Smith could have a new lease on life in Orlando.
Smith has shown that he can help any team if given the right opportunity. There are other teams linked to the 9th overall pick of the 2017 NBA Draft. This includes the Minnesota Timberwolves, a team that is also on the prowl for players who can facilitate and provide offense, SNY.tv reported.
Smith could be one of the multiple players that the Magic are targeting. They need to improve on their offense and critics feel that they need to make an aggressive push to land the players they need.
On paper, there is no question that the Magic have a good bunch of players that can help them do better. They have Nikola Vucevic, Mo Bamba, Terrence Ross and Aaron Gordon. Fultz shone last season and this could be his year. Augustin may be an unrestricted free agent but a return to Orlando could still happen.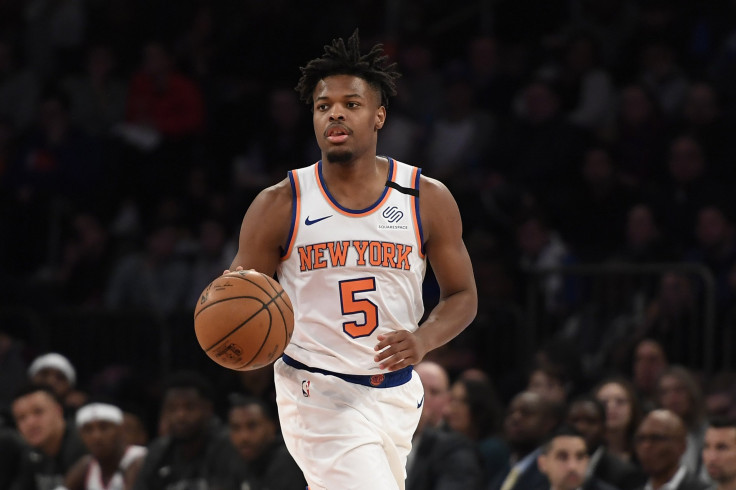 © 2023 Latin Times. All rights reserved. Do not reproduce without permission.