The Los Angeles Lakers need more reserves to fill up their rosters and some familiar names have popped up. Isaiah Thomas, Darren Collison and Mike James have reportedly worked out with the purple and gold, hoping to make the grade for the 2021-22 wars.
Aware that the Lakers are placing emphasis on getting a point guard, the three veterans fit the bill. However, this still depends on what happens at Lakers training camp. Aside from Thomas, Collison and James, some other names could come to try their luck soon.
One thing notable about the three is that all are over 30. James is the only one who saw action last season, suiting up for the Brooklyn Nets as a reserve. He averaged 7.7 points, 4.2 assists, and 2.5 rebounds in 18.2 minutes of action.
Thomas, on the other hand, made waves for his scoring outburst in some Pro-Am games. While he has shown that he can score, the Lakers need a facilitator than a scorer.
Even at 5-foot-9, Thomas has been known to be a good playmaker and someone who can spark a team. However, that still depends on the playing time that head coach Frank Vogel gives him. He would have to play behind Russell Westbrook, Kendrick Nunn and maybe even LeBron James for playmaking duties.
Collison would be a curious player to check out. He retired at the end of the 2018-19 season but was rumored to be returning last season. He opted to stay retired so it will be interesting what pushed him to pursue another NBA comeback.
Right now, the Lakers have 12 players with guaranteed contracts. They are likely to bring in 14 players for the coming NBA season. The league allows teams to carry a maximum of 15 players and a pair of two-way players.
Aside from a point guard, the Lakers may add a wingman this offseason. Hence, expect more players to emerge at training camp as Vogel and company try to fill up the missing gaps in their roster.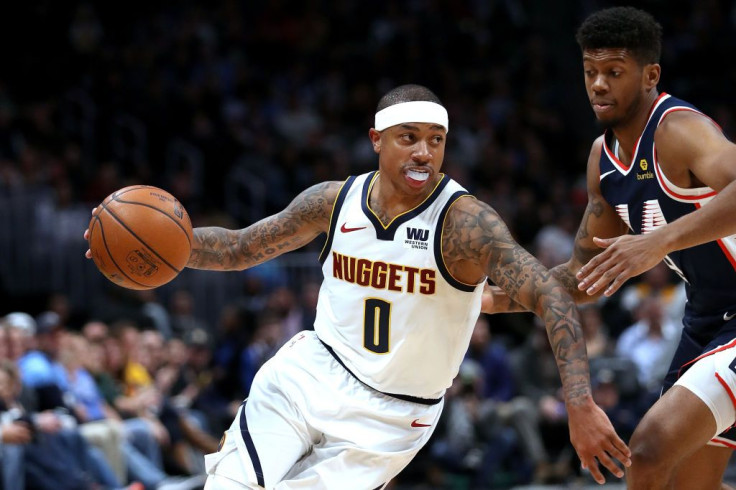 © 2023 Latin Times. All rights reserved. Do not reproduce without permission.