Meyers Leonard is one of many free agents this offseason and the seven-foot cager is expected to get his share of suitors. But at the top of the list is the Miami Heat, a team that is also trying to figure out their roster for the 2020-21 NBA season.
There is still a chance that Leonard could return to South Beach. Even if other teams make an offer, the Heat can match it since they hold Bird Rights on the 28-year-old player. But this is with the premise that the figures on the contract are reasonable and within their calculated budget.
Leonard is not the only player who will hit the free-agent market on the Heat's end. Other players (who ironically have Bird Rights as well) include Goran Dragic, Jae Crowder, Derrick Jones and Solomon Hill. For Miami, the wise choice is to bring them back for another NBA title run, CBS Sports reported. But then again, most know that the Heat are looking for superstars to add to the mix.
Hence, the plight of Leonard may hinge on that move. Of the mentioned names, Dragic and Crowder loom as the likely players that would be brought back. This is largely due to their performance and contributions to the team last season.
As for Leonard, his fate may depend on how much he would be offered. But as far as playing time is concerned, he is still likely to play behind Bam Adebayo as he did in the NBA playoffs. The reason behind this is simple, his numbers are not enough to boost him as the club's starting center.
For the 2019-20 season, Leonard averaged 6.1 points, 5.1 rebounds, and 1.1 assists. These are hardly impressive numbers expected from someone who was paid handsomely. Unless he finds a way to jack up those numbers, he is likely to return but on a (dramatically) lower salary and spend more time on the bench.
Despite those odds, Meyer is keeping his fingers crossed. Right now, all he cares about is playing for a team that can contend this 2020-21 NBA season anew and hopefully return to the playoffs. That could be the Heat or some other club in need of a player to plug the middle.
"Whether it's starting or coming off the bench, I'm thinking 20 to 25 minutes. I feel that I've shown people, no question about it, that I can be impactful on both sides of the ball every single night, and that I certainly do bring value," Leonard said via the Sun-Sentinel.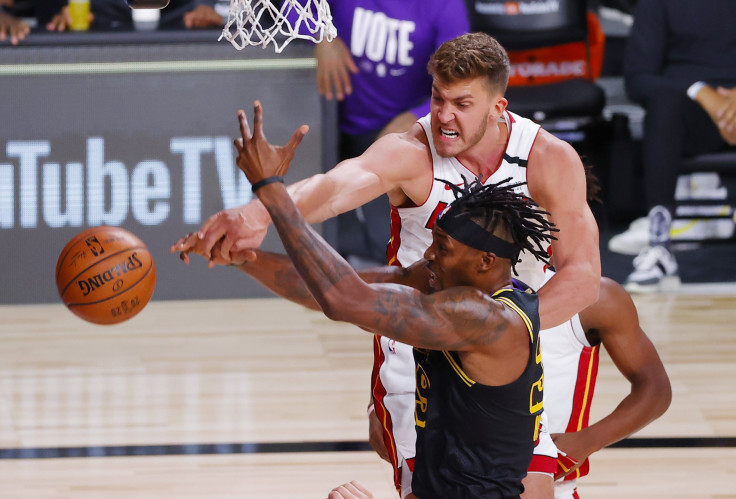 © 2023 Latin Times. All rights reserved. Do not reproduce without permission.