The Los Angeles Lakers have a big hole at the point guard position and several names have been considered. But if there is one player that could be perfect, it would be Luka Doncic of the Dallas Mavericks. Unfortunately, that is unlikely to happen soon.
Doncic is one of the top players in the Mavs' fold and Dallas is unlikely to entertain any deals for the Slovenian star. Though Spotrac shows that Doncic will become a restricted free agent in 2022, expect Dallas to pour in everything to make sure he does not move to another club. Hence, the best chances of any team to get him would approximately be four to five years from now.
Earvin "Magic" Johnson is open to the idea of getting Doncic when he spoke to Max Kellerman on ESPN's First Take. The Lakers legend is aware of the rise of the Slovenian guard and toyed with the idea.
"Luka come on to the Lakers, I like that," Johnson said.
Of course, this jab from the 61-year-old retired NBA star may be nothing more than wishful thinking. But if one looks ahead, there is no telling if the Lakers could successfully land the third overall pick of the 2018 NBA Draft. And it would make sense as well.
Though he put on another spectacular performance in the 2020 NBA Finals, it remains that LeBron James is not getting any younger. He could be good for two to three more years with the Lakers needing to fill in a huge void. Doncic could be open to a move by then - especially if the Mavericks are unable to compete for an NBA title.
Assuming that Doncic is available in four years' time, James would be around 39-years-old by then. There is no telling if he will still be with the Lakers, a team where he is more likely to end his career. A scenario could see him still being around if Doncic decides to come to Hollywood. He could be a mentor to the Slovenian if it does happen.
Right now, Johnson would not mind adding a new young star in the ranks. He was the one credited for bringing James to the Lakers so it would be fair to assume that Johnson may be up to something. It may not be in the next couple of years but somewhere down the road.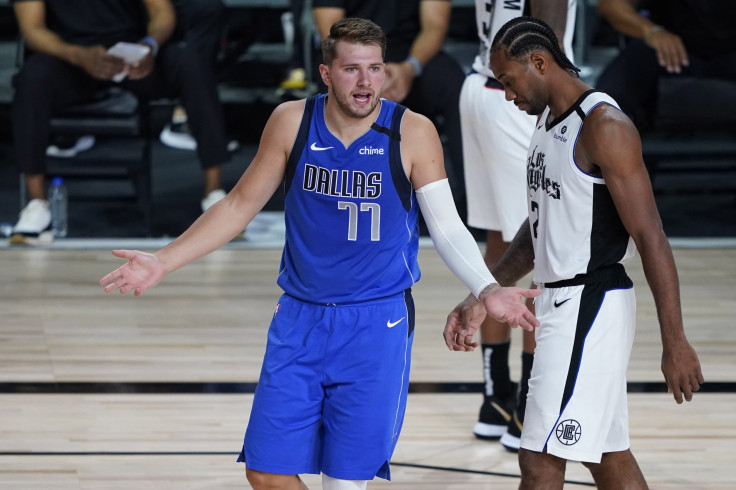 © 2023 Latin Times. All rights reserved. Do not reproduce without permission.