The Dallas Mavericks know that for them to reach the next level, more talent is needed. They already have Luka Doncic and Kristaps Porzingis but more help is needed. That could come from the 2020 NBA Draft happening on Nov. 18.
The only problem for the Mavs is that this class is not exactly a strong one. Teams like the Golden State Warriors are already listening to offers for their pick. The Dubs own the rights to the second overall pick which could potentially be used on James Wiseman. However, the problem with the 7-foot-1 player is that he lacks some skills, particularly on the offensive end.
Dallas could target the Warriors but it would take much for them to get it done. Dallas owns the 18th and 31st pick of the 2020 NBA Draft, something that may hardly draw the interest of the Warriors. But there are other more realistic trade partners to consider.
At their position, the best bet of the Mavs would be the Boston Celtics. In a previous report, Boston was reportedly considering offers for their trio of picks. The Celtics own the rights to the 14, 26 and 30th pick of the draft.
The Celtics have a loaded roster so adding three rookies may be a waste. Rather than worry about that, trading all three for one pick is seen as the way to go. From those picks, the 14th overall pick could be of interest to the Mavericks.
The 14th pick could be the plausible target for Dallas. Among the likely targets for the Mavericks include Saddiq Bey, Tyrese Haliburton and Desmond Bane. However, there is no promise that these players will still be around by the time that Dallas is ready to pick. By moving up four notches, their chances could be better.
If the Mavericks want to move higher, possibly in the top 10, adding a player or future assets could be their ticket. If they can do so, their chances will be better. But looking at their roster, there is hardly anyone that is interesting.
Considering that the 2020 NBA Draft is still a couple of weeks away, Dallas will be listening to offers. If nothing comes up, they may have to choose from among the young aspirants to see who can hopefully be a player with unearthed potential.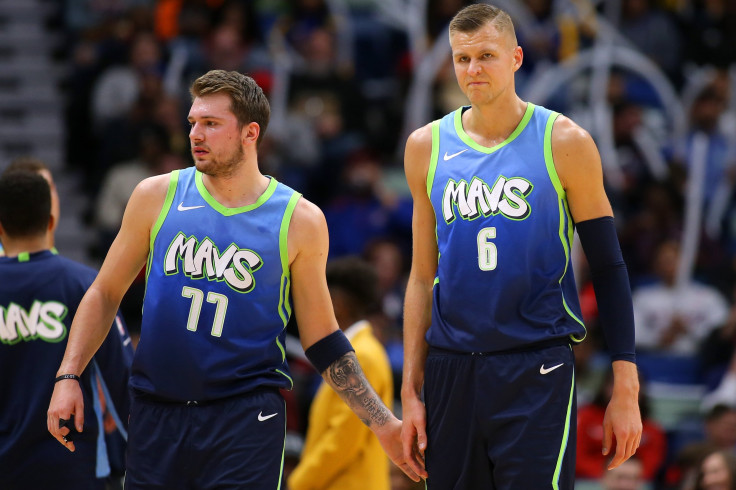 © 2023 Latin Times. All rights reserved. Do not reproduce without permission.