The Los Angeles Lakers are weighing their options and that includes figuring out who will help out LeBron James and Anthony Davis for the 2020-21 NBA season. After a long NBA title drought, there is no question that the purple and gold want to win it all once more. But that will depend on who is on board.
There have been several names thrown in the hat. The name of DeMarcus Cousins was discussed recently although that hinges on his health. But if there is one player that makes sense, it would have to be Tristan Thompson. The 29-year-old just wrapped up his deal with the Cleveland Cavaliers so reuniting with James makes a lot of sense.
A recent exchange on Twitter has unsurprisingly spurred the possibility. The two have remained in contact since they went different ways. The exchange of pleasantries could mean something or nothing. But seeing that the Canadian is a free agent, anything is possible moving forward.
However, there are things to consider before a reunion in LA will happen. Most know that the Lakers are running on limited funds and Thompson made it clear in the past that he will not take anything lower than what he previously made. Thompson is coming off a five-year deal worth $82 million.
If the Lakers were to add him, that would depend on the new salary of Davis and who will still be around for the purple and gold. There is a possibility that Thompson could take a discount for a chance to win an NBA title once more with his buddy James. Both were part of the 2016 Cavs team that won the NBA title.
There is no question that Thompson is a checkmark in various departments if he joins the Lakers. He is young and should blend in well with Davis. From the looks of it, it will all boil down to the money on the table and what Thompson wants.
The Cleveland Cavaliers prefer to re-sign Thompson and it will take a hard-to-resist deal to make it happen. This is something fans will monitor closely this offseason, aware that the tied binding James and Thompson could play a critical factor in reuniting the two friends and win more NBA titles.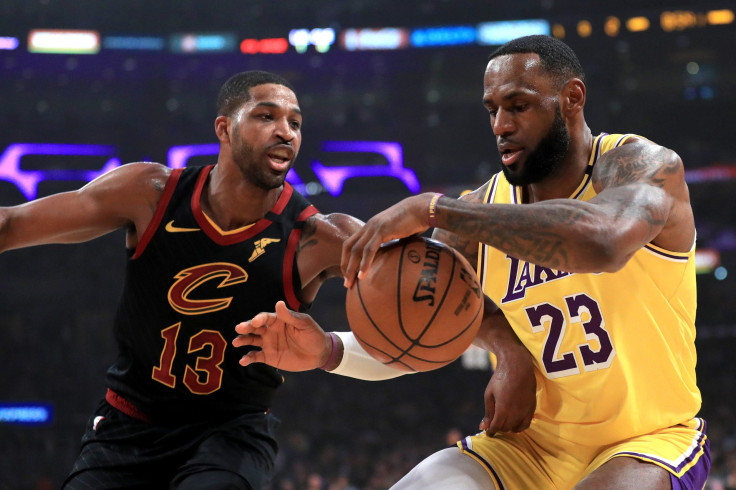 © 2023 Latin Times. All rights reserved. Do not reproduce without permission.