The Phoenix Suns appeared well on their way to making the NBA Finals anew this season. Unfortunately, it was not meant to be after the Suns fell to the Dallas Mavericks.
Although they failed to win the ultimate prize, there were bright spots for the Suns. That included the good season of NBA veteran Chris Paul, Devin Booker finishing fourth in MVP voting and head coach Monty Williams winning the Coach of the Year award.
From hindsight, it appears that the Suns just need to figure out what voids need to be addressed. However, the Suns may have to settle some internal issues, particularly the case of former top pick Deandre Ayton.
The first overall pick of the 2018 NBA Draft will be a restricted free agent this offseason and there is no telling what will happen.
Phoenix would have saved themselves the trouble had they signed him to an extension before the 2021-22 NBA season. The Suns could still match any offer thrown Ayton's way although this will depend on the figures on the table.
Worth factoring in as well is that Ayton allegedly had an issue with Williams in Game 7 of the Mavericks series. There were claims that Ayton and Williams engaged in an exchange of words and that both had to be separated.
After the game, Williams responded to questions of reporters about the incident by saying it was internal to reporter Kellan Olson.
But the main issue seen here could be the money Ayton would be offered. He could get as much as $177 million over five years according to Bobby Marks of ESPN.
Marks added that the Suns already have $128.8 million already committed in salary. Phoenix could use the midlevel exception. However, if they end up re-signing JaVale McGee, the Suns would be facing the biggest luxury bill in the league, possibly up to $77 million.
This season, no team has paid more than $56 million in tax. Only two teams made more than $20 million in tax.
As to NBA teams who could take interest in Ayton, there are four to monitor. They are the Detroit Pistons, Indiana Pacers, Orlando Magic and San Antonio Spurs.
The Portland Trail Blazers could also make a move on Ayton. However, they would need to waive Josh Hart, SB Nation reported.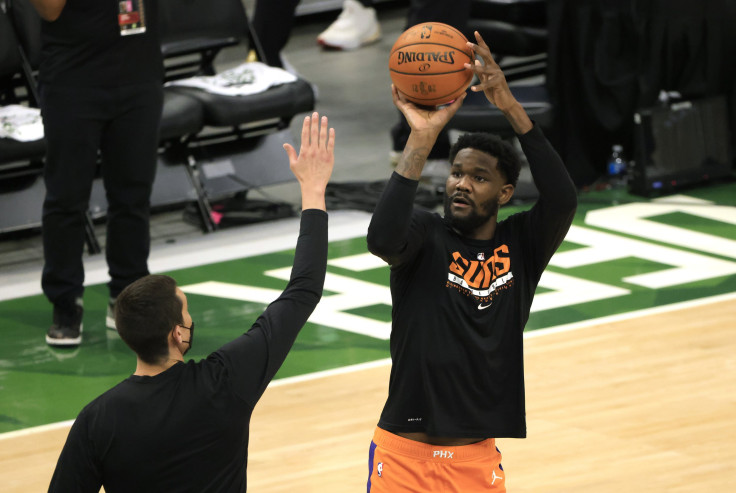 © 2023 Latin Times. All rights reserved. Do not reproduce without permission.