The alleged plans of the Indiana Pacers of offering Deandre Ayton an offer sheet have yet to get moving. The understanding is the Phoenix Suns may not match it, especially if the numbers are ridiculous.
However, Adrian Wojnarowski of ESPN offered a different take on the said rumor. According to the scribe, the Suns could end up matching the allegedly offer sheet, reportedly worth around $133 million.
But the move does not immediately mean that the former top pick will remain with the Suns. Wojnarowski added that Phoenix may end up trading Ayton by Jan. 15 if the said offer sheet is matched.
The said plan makes sense for the Suns. Rather than end up with nothing in return, a sign-and-trade scenario would make sure that the NBA team would not end up empty-handed.
It would be a huge investment on the part of the Suns who allegedly do not value the 23-year-old big man that much. Also, signing him to a huge deal could make it tough for Phoenix to take another taker.
Interested NBA teams would have to come up with a package to cover the numbers tied to Ayton if that would be the case. It would be a wise move, meaning head coach Monty Williams could get more players in exchange for the 6-foot-11 cager.
With Devin Booker and Chris Paul proving to be a huge backcourt combination that has elevated the Suns' game to another level, finding a big man who can compliment them would be huge.
Before getting too far ahead, the Pacers need to make an offer sheet first. If nothing comes their way, there could be changes happening soon such as other trade scenarios or even some financial-related indicators to figure out where Ayton will play for the 2022-23 NBA wars.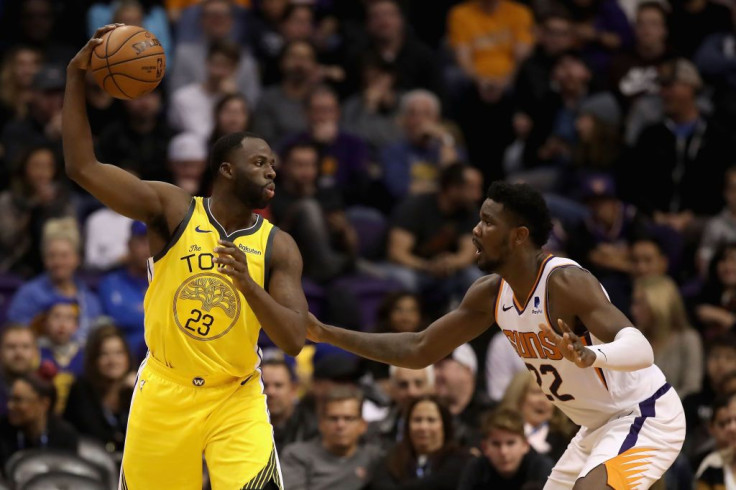 © 2023 Latin Times. All rights reserved. Do not reproduce without permission.