The Houston Rockets are figuring out their next move although a shakeup could be happening. That falls in the hands of the next head coach, perhaps the first thing that the club needs to address. Mike D'Antoni is not returning and a new head coach is expected to be named soon.
Looking at the Rockets' roster, they do have a formidable cast. But the position that may need addressing in the middle. Playing with no legitimate center, the celebrated small-ball failed for the Rockets. PJ Tucker tried to fill up the void but it remains that he was pretty undersized for the position.
There will be interesting big men to check out in free agency. But before that, Houston may have to let some players go. One name that has been suggested is Russell Westbrook. The 31-year-old was a surprise acquisition with the Rockets pulling off a trade with the Oklahoma City Thunder that involved Chris Paul.
Make no mistake, Westbrook was his old explosive self. But with James Harden in tow, critics feel that the Rockets were a bit of an overkill offensively. Hence, it would make sense to consider dangling him in a trade. Westbrook has three years left in his deal where he will earn $131.5 million.
The Bleacher Report suggests that a trade for Westbrook to the New York Knicks could make sense. The Knicks need a star and most know how the former NBA MVP takes it to another level when he is the star of the show. But what do the Knicks get in exchange?
New York has a couple of names that could make sense. The list includes Julius Randle, Taj Gibson and Bobby Portis. To offset the high salary of Westbrook, the Knicks could even end up getting Wayne Ellington or Elfrid Payton. There are also young promising stars such as Dennis Smith Jr., Frank Ntilikina and Kevin Knox.
This is just speculation and should be taken lightly. The final say will depend on what the next head coach wants and who will fit in his system. Right now, that needs to be addressed before thinking of the shuffling of men over at the Rockets camp.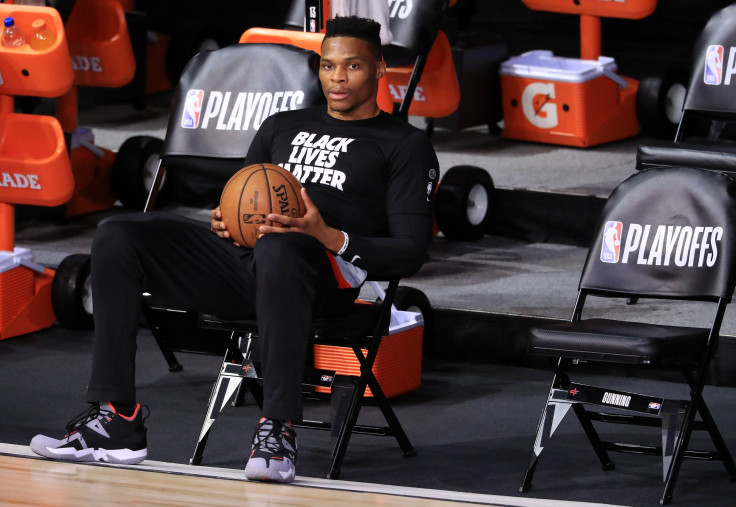 © 2023 Latin Times. All rights reserved. Do not reproduce without permission.