It came as no surprise that Anthony Davis is opting out. Considering his final year was pretty lucrative already, the speculation right now is that he will be getting something larger than the $28.7 million he would have made for the 2020-21 NBA season.
The larger sum that Davis will be getting maybe staggering although not surprising. But looking at the long-term plans of the Lakers, a better question to consider is the length of that new deal. Also, it would be best to note that the LeBron James factor will also come into play.
Davis opted out with most expecting a more than generous pay raise that could be detailed soon, NBA.com reported. The new deal should pop up by Friday at the earliest once free agency transactions are already allowed.
Regardless if that new deal would see Davis being offered a short or long-term deal, the plight of James will play an important role. The four-time NBA champion's current deal with the Lakers lasts until 2022. However, there is a possibility he could opt out after this coming season.
Even if James does opt-out, it is likely it would be to negotiate a new deal. Though he is already 35, the four-time NBA MVP has shown that he remains a force to reckon with. Could this hint at Davis do the same?
The least to expect is a two-year deal pitch for Davis. This could work in favor of the 6-foot-10 center and allow him flexibility moving ahead, CBS Sports reported. But the Lakers could bat for a long-term deal to save themselves the trouble and some money in the years ahead. That way, they can focus on James who is expected to be the focus next offseason.
Either way, the bottom line is that Davis will be back with the Lakers. After winning his first NBA title with Los Angeles, the seven-time NBA All-Star will be aiming for more.
Davis was a pillar of the Lakers last season, particularly during the NBA Finals. There is reason to believe that the Lakers can make it back-to-back titles with both Davis and James back for the 2020-21 season. The question now is how long will these two stars play together and how many more titles the Lakers will get.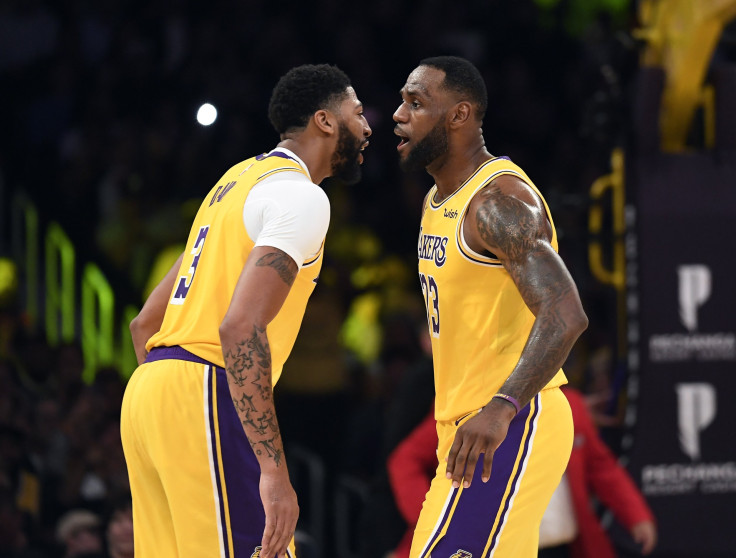 © 2023 Latin Times. All rights reserved. Do not reproduce without permission.