The NBA has not been spared from the mounting cases of COVID-19 despite efforts to properly screen players and personnel. It has gotten a bit crazy as of late with teams having to play on with players who pass health protocol screenings.
However, this is perhaps the lighter side of things. Some teams end with only a few players allowed to see action. Seeing that this is not of their liking, games are postponed because of it.
Just recently, two NBA games were forcibly postponed. These were the matches pitting the New Orleans Pelicans against the Dallas Mavericks and the Boston Celtics vs. Chicago Bulls on Tuesday. This marks the third consecutive day that games were postponed because of the pandemic. On Sunday, the Miami Heat vs Boston match was postponed with the former unable to field the minimum eight players needed.
With the rising number of cases, the NBA plans to meet with the National Basketball Players Association on Monday to possibly modify joint safety protocols. Teams are suffering from the cases and has indicated that it has no plans of pausing the season, ESPN reported.
Given that scenario, what else can the NBA do to address the COVID-19 situation? Here are some things they may consider aside from putting the league on pause.
Push through the season. This is likely the way to go if the NBA truly wants to finish this 2020-21 season. However, it could be a disadvantage to some teams – particularly the ones who may be forced to play without key players. Also, it cannot be discounted that players may experience worse cases related to COVID-19. One can just refer to the case of college player Keyontae Johnson who collapsed during a game. He is now forced on the sidelines helping the Gators in a coaching capacity.
Second bubble. It would make sense to hold another bubble to avoid complications. The league was able to complete that last season although it will be costly. To achieve this, planning needs to be done to ensure the safety of players and personnel. Further, it would be financially massive since all teams would be involved.
Hold the season until all players are vaccinated. As most know, there are COVID-19 vaccines available. Administering them has become a problem but the league can use this to ensure that all players and games are secure. The delay could be worth it since there are games now that are due for rescheduling. Rather than risk seeing more games being rescheduled, a short pause to administer the vaccine and consider more measures could be feasible.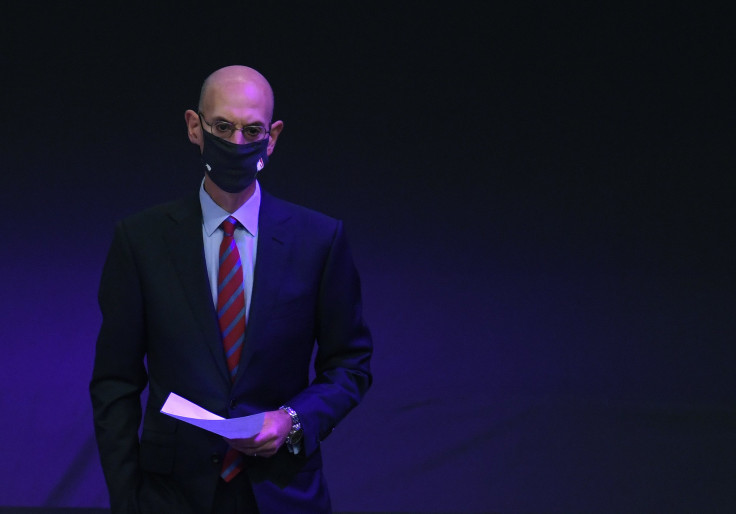 © 2023 Latin Times. All rights reserved. Do not reproduce without permission.