The Golden State Warriors appear to be getting their groove back although questions remain as to how far they can go this season. Klay Thompson will miss his second-straight season and the Dubs woes continued when they lost Marquese Chriss due to a leg injury.
One person who has yet to play for the Dubs is Draymond Green. He missed the first couple of games due to a right foot injury although the three-time NBA champion may be suiting up soon. Once he is ready, the 30-year-old should provide the Warriors with a big boost for the rest of the way.
But of course, the Warriors are far from the old team that most knew them to be. Being the only one healthy, Stephen Curry is trying to carry the Dubs on his shoulders. However, he needs help and a returning Draymond Green may not be enough.
Hence, there was a daring speculating raised by NBA Insider Chris Haynes of Yahoo Sports recently about Green. He suggested that the Dubs could put the three-time All-Star on the block if he returns and their run does not go well.
"I'll say this. If Draymond comes back and they don't fare well, we could see a scenario where Draymond will be put out in the market for trade bait," Haynes said on the Posted Up podcast. "And I know a team, oh my goodness, I know a team that would be salivating, if that was the case. I'm not going to mention it," he stated.
Warriors' fans are likely to disagree, aware that Green remains an integral part of Steve Kerr. His efficiency is not measured by his numbers. Rather, he can defend and do the dirty work that endears him to Dubs Nation.
Green owns career averages of 9 points, 6.9 rebounds and 5.0 assists. Those are not high numbers although he has proven that he could explode on occasion. The only problem with him is that he has been frequently held back by various injuries.
At some point, any of the Warriors' "Big Three" are likely to be traded away. But until there is sufficient reason to do that, the possibility of seeing him getting traded this 2020-21 season should be taken with a grain of salt for now.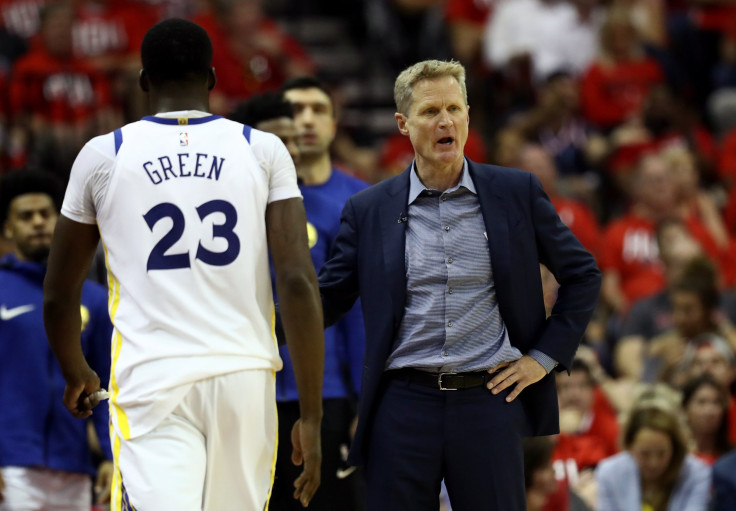 © 2023 Latin Times. All rights reserved. Do not reproduce without permission.