James Harden has yet to play an official NBA game this 2020-21 season after the Houston Rockets opener against the Oklahoma City Thunder was postponed. Houston fans may be frowning about that with Harden probably not minding it much.
The truth is that Harden still wants out and it is a reality that Houston needs to take seriously. "The Beard" is sticking by his decision to move out and join a contender. Several teams have been linked to him but there are two new teams allegedly at the top of his preferred list. They are the Boston Celtics and the Portland Trail Blazers.
The Athletic, citing a source, reveal that Harden recently deemed the Celtics and the Blazers as preferred destinations. Of the two teams, the Blazers are technically the new name on the list.
Boston was previously mentioned as a potential stop with the name of Jaylen Brown mentioned as the one anchoring the deal. It remains to be seen which player the Blazers would offer. Damian Lillard or CJ McCollum could be mentioned although this is bound to raise a howl.
It would also be best to note that even though the Celtics and the Blazers have been mentioned, would either team take the risk and invest in the eight-time All-Star? Both appear to be set for the 2020-21 season although a player of Harden's caliber would be hard to pass up. He could be the missing piece both need to go deeper in the postseason wars.
Before the Celtics and the Blazers, the Brooklyn Nets, Milwaukee Bucks and the Miami Heat were mentioned. Though there were speculations on who to give up, nothing went down. Each backed out one after the other, likely opting to shelve plans for now with a new NBA season underway.
Harden will have to be content playing for the Rockets for now. After the Thunder game got postponed, Houston will ironically face the Blazers on Dec. 26. This is assuming that they have enough players to suit up by that time.
Harden was one of several players who were unable to suit up against OKC. The others were John Wall, DeMarcus Cousins and Kenyon Martin Jr. The three tested positive for COVID-19 before the game.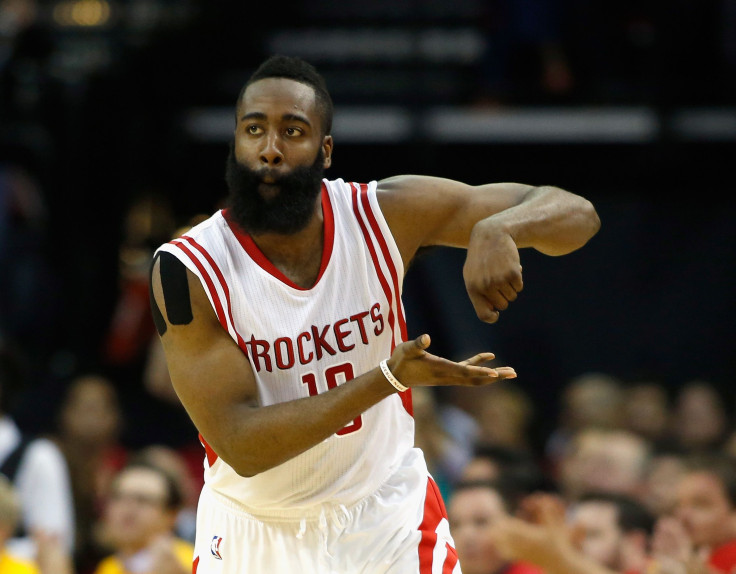 © 2023 Latin Times. All rights reserved. Do not reproduce without permission.