The Minnesota Timberwolves hold the rights to the first pick of the 2020 NBA Draft with most speculating it will be used on either LaMelo Ball or Anthony Edwards. The T-Wolves do need additional scoring sock although the question here is maturity.
Hence, scenarios are being suggested where the Timberwolves may consider dealing away the top pick for a veteran player. A name that has cropped up is former Minnesota player Zach LaVine who is now with the Chicago Bulls.
In hindsight, it does make sense. But considering the club has stars like Karl-Anthony Towns and D'Angelo Russell, chemistry issues come into question. LaVine had a usage rate of 31% last year, meaning he is more effective in having the ball in his hands. For a team that has other stars who want the same, it could be a disaster.
Aside from that, there are money-matters on the table. LaVine is due $19.5 million in the next two years, an amount that the T-Wolves could use elsewhere. The name of Malik Beasley has been mentioned, someone who can help on both ends although a tad lower on offense. The 23-year-old will be a restricted free agent and maybe someone who can cost lower. The forecasted pay for the 6-foot-4 shooting guard could roughly around $13.5 to $14 million according to the Locked On Wolves podcast.
The T-Wolves do need personnel but on a budget. Re-signing Beasley makes sense but there are other players they could target. As far as keeping the top pick, it may be in their best interest to see if that guy can blend in with Towns or Russell for the coming season.
There is no telling how far the T-Wolves can go next NBA season as the team continues to struggle for identity. Head coach Ryan Saunders needs to identify key positions that need to be filled. Right now, the shooting guard, small forward and power forward spots loom as the position to address. If Beasley returns, it would all boil down to the two forward spots.
Whether it will be Ball or Edwards, the Timberwolves top pick at the 2020 NBA Draft will have to earn his keep. Given the talent of both, that may not take long. But that cager needs to find a way to co-exist and blend into the system of Saunders.
Right now, the latest on the T-Wolves is that they are conducting an In-Market program in preparation for next season, NBA.com reported. This includes intra-squad scrimmages and group training in a campus-like controlled environment.
"We're excited about the level of commitment that we have, and we're chomping at the bit to get back to competing," Saunders said.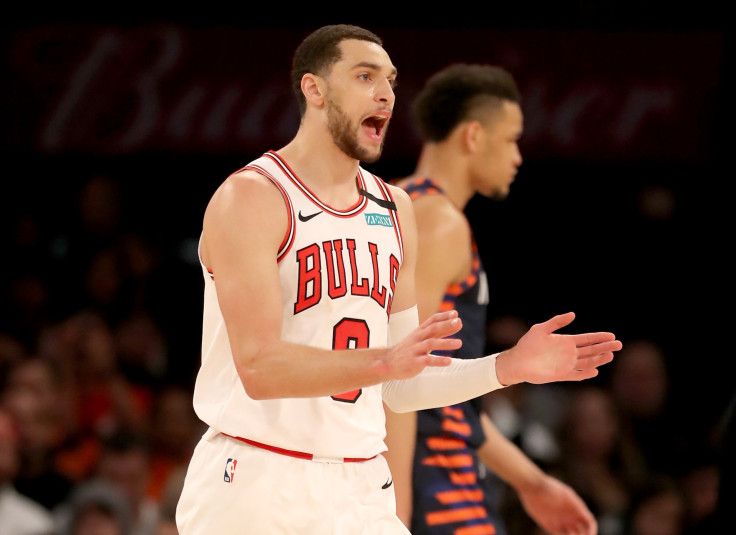 © 2023 Latin Times. All rights reserved. Do not reproduce without permission.