Ben Simmons continues to be in NBA trade headlines and multiple teams have been mentioned. The latest team to be linked to the former top pick is the Minnesota Timberwolves although a straight deal between the Philadelphia 76ers and the T-Wolves is unlikely.
Per reports, Timberwolves President of Basketball Operations Gersson Rosas allegedly met with Elton Brand during the NBA Draft Combine to discuss a potential deal for the 24-year-old cager. Details were not divulged.
Considering the T-Wolves already have a formidable core composed of Karl-Anthony Towns, D'Angelo Russell and Anthony Edwards, adding Simmons to the mix makes sense. However, there is the question of who the Timberwolves would offer in the deal that Philly would be open to.
Of the players Minnesota has right now, Russell would be a plausible player to offer alongside picks. The 25-year-old would be perfect for Doc Rivers who has been longing to get a reliable point guard who can also score when needed.
However, that may not be alone to cut the deal. Hence, a three-team deal involving Russell and Simmons could offer better hope. And the third team could be the Portland Trail Blazers who may insert Damian Lillard in the mix.
Lillard is someone who most is keeping an eye on. There is a chance he could leave Portland and multiple teams are also interested in him.
In the three-team scenario, Lillard could end up with the Sixers while the T-Wolves would get Simmons. The Blazers could end up with a ton of assets that would aid in their rebuilding efforts.
In all, the multiplayer deal seems a bit complicated. Players could also be included in the deal to make up for the potential departure of Lillard.
The T-Wolves are allegedly determined to land Simmons who has drawn flak for his NBA playoff performance. So far, nothing has come close to a deal with Philly. However, expect things to heat up once the NBA Finals between the Phoenix Suns and the Milwaukee Bucks comes to an end.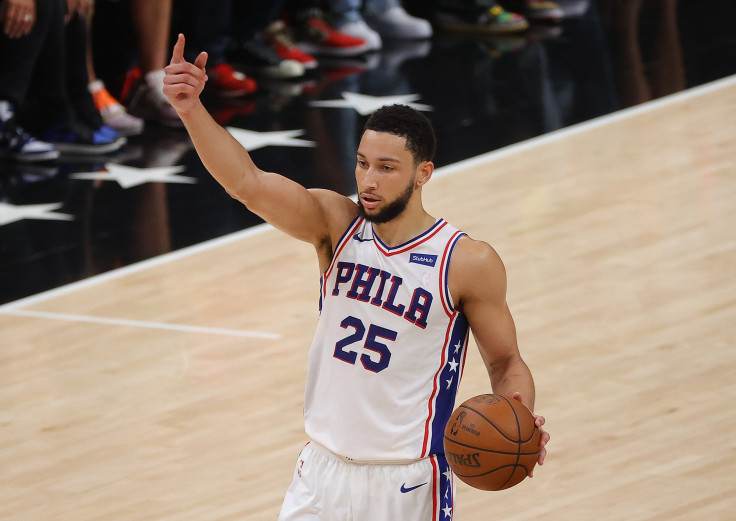 © 2023 Latin Times. All rights reserved. Do not reproduce without permission.