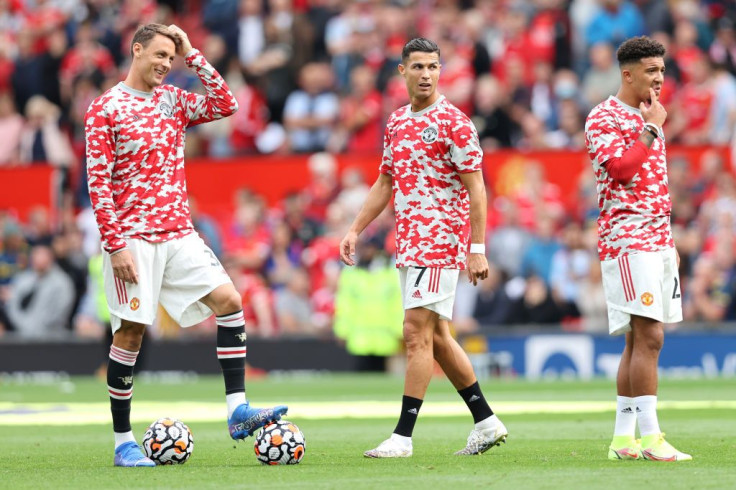 Manchester United's Nemanja Matic caught Instagram's attention Thursday with a post poking fun at Cristiano Ronaldo for losing during training. Meanwhile, Bruno Fernandes also teamed up with Matic in trolling Ronaldo by leaving a comment on the said post.
An exchange of comments on the Instagram account of midfielder Matic piled up in celebration at Manchester United's recent training session. Uploading a team photo, Matic together with his fellow co-players could be seen with big smiles and good spirits while holding their arms high in the air. Everyone took a moment to pose for their celebratory shot.
He then shared the image to his two million followers for them to see, with the caption "Winning team! @cristiano are you ok?" along with a laughing face emoji.
Portuguese player Ronaldo is known for also posting a photo of himself with his winning team after every training session, displaying his competitive nature. However, this time, he seemed to have found himself on the losing side, given his absence from Matic's post.
The midfielder, Fernandes also involved himself by commenting Ronaldo's trademark, "SIUUUUUUUUU" along with a fire emoji. It is rooted in the Spanish word "Si" which means yes, widely known to be the legendary striker, Ronaldo's winning expression. They indeed made an effort in letting Ronaldo know that he is on the losing side this time.
The Red Devils returned to Carrington on Thursday after the training ground was temporarily closed and a series of training sessions were halted following COVID-19 outbreak within the club. Man Utd was forced to cause back-to-back Premier League cancellations.
After seeing a number of the club's scheduled fixtures postponed, the team was finally seen in full recovery. Man Utd is scheduled to make the trip to St. James' Park for a showdown with Newcastle United on Monday, Dec. 27, in the last of the upcoming round of Premier League.
The Red Devils are back to the field and looking to return to action on the previously canceled games. Manchester United's players seem to be enjoying themselves under the new manager, Ralf Rangnick. Rangnick officially took charge at United after Ole Gunnar Solskjae was sacked from the position.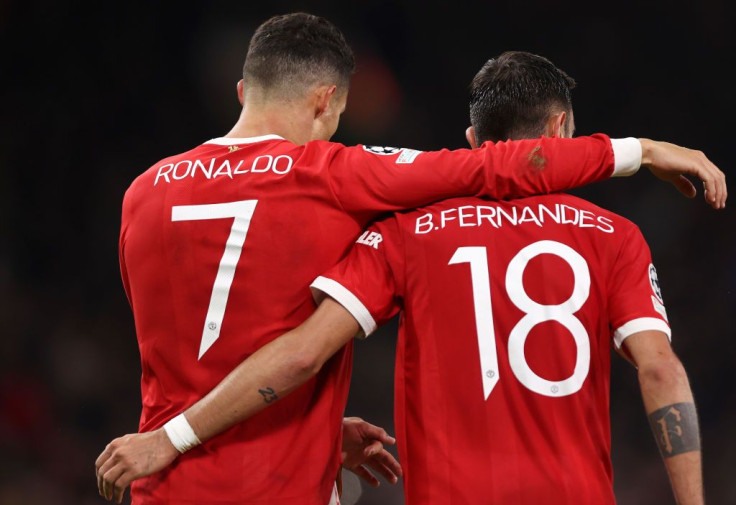 © 2023 Latin Times. All rights reserved. Do not reproduce without permission.