Netflix is really pumping up its anime portfolio, especially when its newest title will hit the streaming giant on May 27. "Eden," a sci-fi and fantasy anime where a human girl, Sara, is secretly raised by two maintenance robots that starts to uncover the myth of humanity.
The four-part series will be helmed by Yasuhiro Irie, famous for directing "Fullmetal Alchemist: Brotherhood," and producer Justin Leach of "Ghost in the Shell 2." Meanwhile, Kevin Penkin returns to Netflix to compose the series' music after securing the Best Score title from Crunchyroll's 2nd Anime Awards.
The Japanese ensemble cast comprises Marika Kono, Kyoko Hikami, Kentaro Ito, and Koichi Yamadera who will play Sara, A37, E92, and Zero, respectively. They are joined by Tarusuke Shingaki, Yuki Kuwahara, and Yuko Kaida.
Meanwhile, the English subs are provided by Ruby Rose Turner, Rosario Dawson, David Tennant, JP Karliak, Neil Patrick Harris, Cassandra Lee Morris, and Julie Nathanson.
Qubic Pictures and CGCG Studio Inc. are tasked to bring the series alive with its CGI-inspired take.
There's not much information on the plot of the story, but, the audience can speculate that it has to do something about the world run by robots, and why humanity vanished.
Netflix announced the production of "Eden" in 2019 and was originally slated for a 2020 release. However, due to the pandemic, "Eden" is pushed back to May 2021.
On Feb. 16, 2021, Tsuyoshi Isomoto adapts "Eden" into a manga, with a serialization that started in Shonen Gahosha's, "Young King Ours" GH magazine.
About Netflix's "Eden"
In the distant future lies a city is known as "EDEN", barren of humans for thousands of years. Robots have been the only form of existence since. A human baby girl, Sara, awakes from stasis, questioning all they were taught to believe.
No longer an ancient myth, two robots E92 and A37 become her surrogate parents, raising her in a safe haven outside EDEN. Who is Sara, and if humans have not existed for a long time, where and why did she appear? Join the three unlikely bunch on their journey to discover the truth.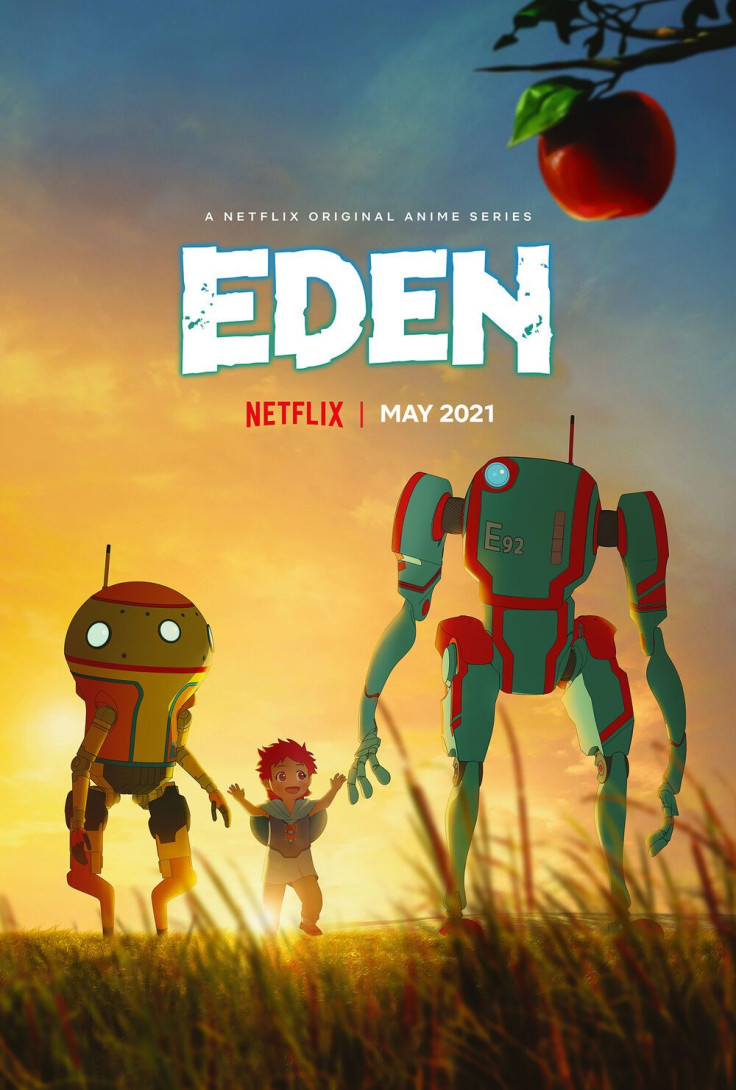 © 2023 Latin Times. All rights reserved. Do not reproduce without permission.