Kyrie Irving is back in action for the Brooklyn Nets, a team that is good on paper but hardly shows it on the court.
The Nets went through trying times, one that saw Steve Nash exit as their head coach. There was also the part where Kevin Durant and Kyrie Irving sought trades. Nets' management was able to sort things out but the distractions just never stopped.
At the top of the list is Irving, a seven-time All-Star who has bounced from one team to another to find the right home. However, it appears that since leaving the Cleveland Cavaliers in 2017, things have not fallen into place for "Uncle Drew."
Paul Mokeski, a retired player who has various stints with teams such as the Houston Rockets, Milwaukee Bucks and the Golden State Warriors weighs in on the case of Irving in an exclusive interview with PTV Sports.
"I take players for what their history is. I want to give them the benefit of the doubt that they changed. But Kyrie is going to be Kyrie. And something is gonna happen," the 7-foot retired cager said.
"Over the last few years, he left Cleveland because he wanted his own team and he went to Boston and then he didn't like the young players there. So he went to Brooklyn to be with those guys. They he didn't want to get vaccinated and then he had some personal problems," he added.
There is no doubt that Irving is one of the great players. But he is of no use to the Nets or any other team if he is not on the floor. Further, this is expected to raise trust issues with his coaches, teammates and management according to Mokeski.
"He's a great player. But you can only be a great player if you are on the court playing. That is one of his problems. In the back of my mind if I'm the coach or a teammate, I'm just thinking 'ok great we have things going now, everything's going better'. But at the back of my mind, 'you know something's coming, I know something's gonna come up," the 65-year-old coach said.
Irving is picking up the pieces and appears to be trying to get things together. However, it remains to be seen if his drive is timely and enough to help the Nets salvage their 2022-23 NBA campaign.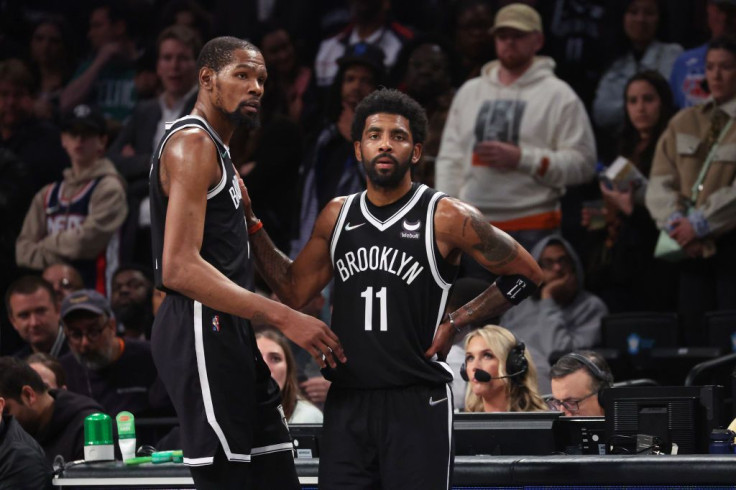 © 2023 Latin Times. All rights reserved. Do not reproduce without permission.