Ivanka Trump was behind her father Donald Trump's infamous Bible photo op at a church last year, claims a new book by Mark Meadows, a former White House chief of staff.
In the book, "The Chief's Chief," Meadows talked about the racial justice protests in June 2020 and the Bible photo with Trump in front of St. John's Church in Washington, D.C.
According to an excerpt from Religious News Service, via The Washington Post, Ivanka wanted to gain support from the "people of faith" who believed in her father's administration because most people in the White House grew concerned about the crowds around the historic building. A little bit of damage had already been done to the structure, including a small fire in the basement and a smashed window, so they decided to do something about it.
Meadows wrote that Ivanka came up with a plan and suggested Trump "give his address in the Rose Garden as planned, and then lead a group of his closest aides and advisors over to St. John's Church, where he would deliver a short message to the American people."
Her objective seemed to be an ideal way to handle the situation, and that it would symbolize that "law and order would prevail" and align her father's voters by sending "a message to people of faith." Meadows wrote that her dad "loved the idea" as he often listened to his daughter's advice. Then staff members looked around the White House to find the perfect Bible for the former President to hold.
After Ivanka tucked the Bible in her purse, the group walked over to Lafayette Square after protestors and clergy had been reportedly cleared out by pepper spray, tear gas and riot shields. After the former President said a prayer, the photo was to be taken in the church. But the group reassembled outside St. John's, and that's when Trump posed for photographers while holding up the Bible in front of the church.
After the event, a senior White House official told Axios that the person had never been more ashamed. The official felt disgusted and "sick to my stomach." As for Meadows, he was "never prouder to be serving under President Trump" while many in religious circles criticized the former American leader for using the Bible for publicity.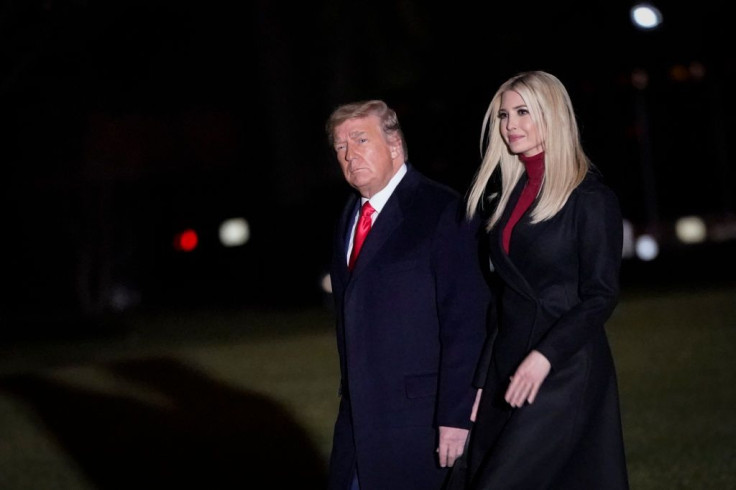 © 2023 Latin Times. All rights reserved. Do not reproduce without permission.