New Jersey Councilwoman Eunice Dwumfour, 30, was killed after multiple shots were fired at her late Wednesday outside her house.
The Middlesex County Prosecutor's Office said Thursday morning that she was found dead from multiple gunshot wounds after her car, a white Nissan SUV, crashed. It happened near the Camelot at La Mer apartment complex in Sayreville, reported New York Post. Dwumfour's vehicle was hit with approximately 12 shots while she was traveling down Check Avenue toward Samuel Circle around 7.15 p.m, a witness said. The vehicle came to a stop after it crashed into two parked cars, including the male witness' Lexus GS350.
A Snapchat video of the aftermath of the incident showed Dwumfour's body in the car while first responders arrived on the scene. The witness said that it took a second before he realized that "there was a dead body behind the wheel." He saw the Republican councilwoman slumped over the wheel with a "black hoodie with brown fur covering her head, her hands were down by her side." The witness noticed one bullet hole in the passenger door and a "bunch of bullet holes in the driver door." He shared that some of the neighbors saw "someone running away with a mask on." The gunman was seen racing off to the Garden State Parkway, which edges the complex, some of the locals told RLS Media.
Investigators at the murder scene said that Dwumfour was caught on camera speaking to the shooter just moments before she was shot dead. The politician, who also preached for a Nigerian-based church group, seemed to be the intended target, said authorities. They also stressed that there was no obvious motive behind the murder. No weapon or identification details have been shared by authorities.
According to the Associated Press, Dwumfour was elected to her first three-year term in 2021 after she ousted a Democratic incumbent. Her colleagues recalled her as a soft-spoken devout Christian. Karen Bailey Bebert, the local Grand Old Party (GOP) chairwoman who served as her campaign manager, said that "to have this happen in such a tragic way, our hearts are just broken and everybody wants an answer." She shared that they are "waiting with bated breath."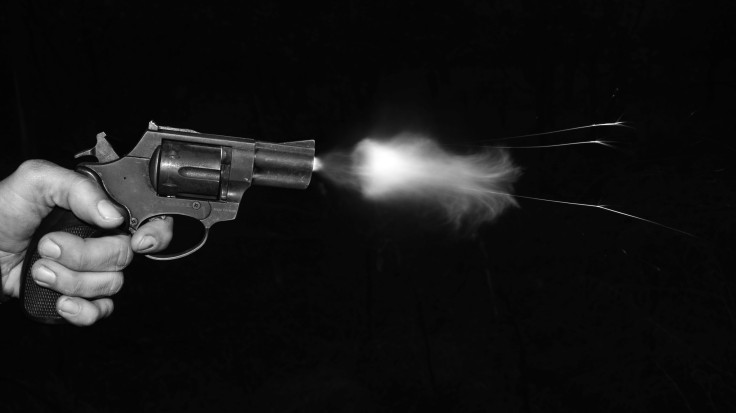 © 2023 Latin Times. All rights reserved. Do not reproduce without permission.