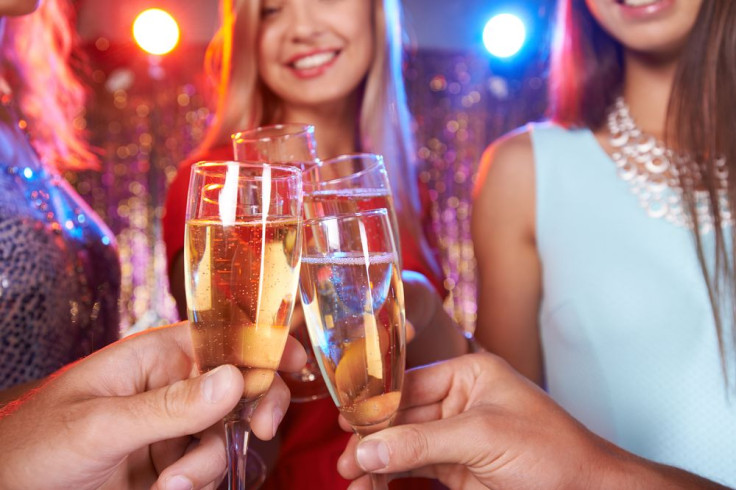 New Year's Eve parties can be lots of fun, not only because it's our last chance at having the time of our lives in the present year, but also because different people might get together to celebrate and you can get the chance to broaden your horizons. Of course, sometimes it helps to loosen up by playing games and interacting with your fellow invitees, but keep in mind it's important to play these games drinking in moderation, as you don't want your night to end tragically before midnight!
Boozy Jenga: Take a marker and write challenges on some of the Jenga pieces, not all of them to add thrill. Some may say, take a shot, drink the drink on your right/left, sing a song or do a shot. Whoever knocks the tower over has to do a shot.
Never Have I Ever: This game is a classic and you get to know everyone at the party a little (or a lot) better. The person in turn has to say something outrageous, like "I've never ever stolen from my grandmother," and those who have done it HAVE to drink. There's a modern day twist on this game called Never Have I Ever Instagrammed and it is hilarious.
Simple Word Game: This one doesn't leave much room for conversation, so it's recommendable only in small groups that know each other well. The idea is to ban words along the night (preferably like yes or no) and whenever you catch someone saying it, they have to drink.
Go Fish: Another classic game which requires speed and ability with cards but is also friendly for those who've already had a bit much to drink. It's easy and fun once you learn the rules. Check them out here.
Circle of Death: Contrary to its name, this game isn't as lethal as it sounds. In fact, it's a good option if you want to start the night off with fun and light interaction. Each card has its value and challenge. This is how you play this game.
Thumper: This game guarantees the ice will break and most will get their groove on! Every player in the room must pick a dance move (sitting or standing optional), which everyone else must remember. Check out the full logistics here.
© 2023 Latin Times. All rights reserved. Do not reproduce without permission.