After the Manhattan district attorney said that he was not prepared to authorize an indictment against former US President Donald Trump, two prosecutors leading the criminal investigation into his business reportedly quit.
The two senior prosecutors -- Mark Pomerantz and Carey Dunne -- resigned last month, reported CNN. Their resignation came one day after Manhattan District Attorney Alvin Bragg told them that he wasn't prepared to move forward with criminal charges against Trump. Before that there were weeks of internal debate and discussion over the strength of the evidence against the former President and whether it could pass the hurdle of proving a crime.
Trump and the Trump Organization had been investigated by the prosecutors to find out whether they misled insurers, lenders and others by giving them false or misleading financial statements about the value of properties.
Following the abrupt resignations, the future of the investigation is not known as a special grand jury convened in 2021 is set to expire in April. The investigation, which was started by Bragg's predecessor, Cy Vance Jr., is ongoing, said the DA's office. The investigative team will be led by Susan Hoffinger, who is an experienced attorney.
It was reported that the resignations followed a decision by Bragg to stop presenting evidence to the grand jury. Lawyers have been debating over the strength of the evidence against Trump. A source said that some prosecutors believed there was sufficient evidence to charge.
Some prosecutors believed the former President spoke with a lot of hyperbole, but it wasn't clear whether they could show he acted with intent to defraud. Sources said that prosecutors also didn't have a victim who lost money from Trump's misstatements, which is a matter that might give a jury pause. Sources added that still some lawyers believed strongly that Trump should be held accountable. They reportedly felt the case was worth bringing even if they might lose.
A source said that in the last few weeks, Bragg was advised that the lawyers on the investigative team believed they collected enough evidence to prove beyond a reasonable doubt that Trump committed crimes. But Bragg is said to have informed the prosecution team on Feb. 22 that he was not prepared to authorize charges against Trump. Pomerantz and Dunne resigned the following day.
Meanwhile, the Jan. 6 committee that's investigating the US Capitol riot said that Trump was part of a "criminal conspiracy" around the 2020 election. According to CNN senior legal analyst Elie Honig, this is the committee's effort to get hands on emails exchanged between Trump and lawyer John Eastman. She said that Eastman has claimed those documents are protected by attorney-client privilege, but the committee counters that "they are subject to what's called the 'crime-fraud exception' -- meaning the communications relate to commission of a crime or fraud."
According to her, the stakes here are really "whether or not the committee gets a set of emails, which could prove important evidence of the intent behind Eastman and Trump's efforts to steal the election." She said that the committee's brief is a "powerful political statement and, in my view, a call to action by the Department of Justice."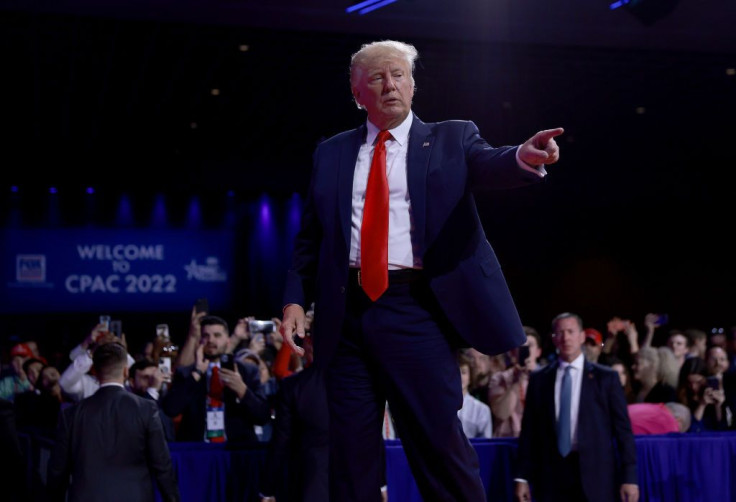 © 2023 Latin Times. All rights reserved. Do not reproduce without permission.