Hurricane Ida has caused left scores of residents trapped in basements, some dying after getting trapped and eventually drowning.
Initial reports claim that at least four people in New York City were killed on Wednesday night, Sept. 1. Three of them were from Queens while another was from Brooklyn, all killed due to flash floods caused by Hurricane Ida.
In Brooklyn, a 66-year-old man was reportedly found dead in his basement in Cypress Hills at around 12:35 a.m. on Thursday, Sept. 2.
Also, a woman said to be in her 40s was also found at 1:00 a.m. at her apartment in Grand Central Parkway near Horace Harding Expressway.
Other casualties included a 22-year-old man and a 45-year-old woman, both found dead in their basement at 183rd Street near 90th avenue in Jamaica, Queens.
The New York Police Department (NYPD) responded to the homes of the individuals after receiving a call from family and friends via 911.
The victims were unconscious and unresponsive when first responders pulled them from the basements. All four were taken to local hospitals where they were declared dead.
In the latest update on the flash flooding caused by Hurricane Ida in New York, the death toll has risen to 18 across New York and New Jersey.
Among the additional casualties include a 2-year-old boy and his parents who also drowned in their basement in Queens. Other than people getting trapped and drowning in their basements, there was also one person found dead at the back of their car at Grand Central Parkway in Queens.
Mayor Bill de Blasio declared a state of emergency before midnight.
"We're enduring an historic weather event tonight with record breaking rain across the city, brutal flooding and dangerous conditions on our roads," the Mayor said in a tweet.
Recovery efforts are underway and rescuers continue to search for more stranded people. They are bracing for a potentially higher death toll due to the flash floods.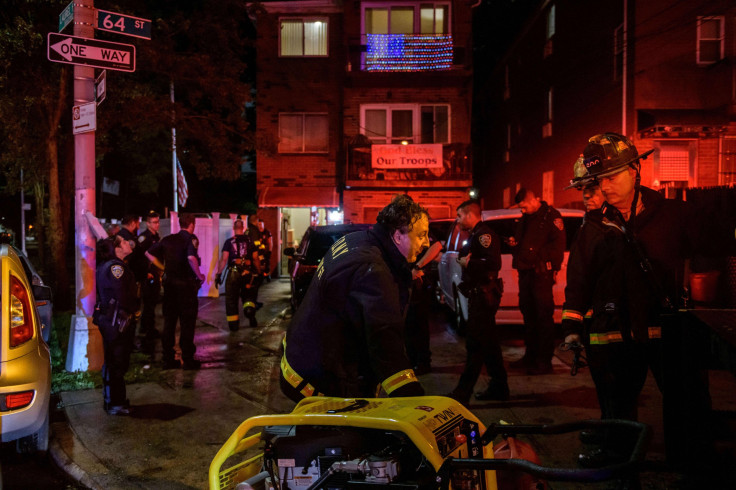 © 2023 Latin Times. All rights reserved. Do not reproduce without permission.