Domestic violence charges against Bronx state Sen. Luis Sepulveda has been dismissed. The senator's legal representative, Marvin Raskin confirmed that the Bronx Criminal Court dropped the case against Sepulveda on Monday morning adding that his client never flinched in defense of all the allegations against him.
According to the New York Post, the case was canned because prosecutors were unable to meet the burden of proof and that the complaining witness no longer wished to testify.
"In the midst of a political campaign and for the past 10 months Senator Sepulveda has borne the burden of defending an unfounded complaint filed as a calculated attempt to leverage an out-of-state divorce action," Raskin said in a statement.
Sepulveda now stands exonerated of all accusations made by his estranged wife, 40-year-old Elizabeth Sepulveda, who accused him of choking her during an altercation that took place at their West Farms apartment in January.
Police responded to the couple's home at the beginning of the year after his wife called 911 where both parties claimed to be assaulted by the other. The 57-year-old lawmaker who chaired the Senate Crime Victims, Crime and Corrections Committee turned himself in with the New York Police Department 48th precinct station and was charged with assault, harassment and criminal obstruction of breathing.
At the time, Senator Sepulveda issued a statement through his lawyer saying that he has been the victim of recurring physical violence by his estranged wife for approximately nine years. This he said he has endured mainly due to the young child they share together. "This false accusation is a calculated attempt by a disgruntled party to leverage a divorce settlement from a case she filed in Florida this past November," the statement read.
The senator has since remained free without bail while repeatedly denying all allegations.
While waiting for his arraignment, top Democrats and lawmakers expressed their opinions on the case with some calling for the senator's resignation. State Senate Majority Leader Andrea Stewart-Cousins said Sepulveda would be removed as chairman of the Crime Victims, Crime and Correction Committee and stripped of all committee assignments.
"As an alleged abuser himself, he has no right leading that committee, and these allegations must be promptly investigated, " State Senate Minority Leader Rob Ortt also said.
This is not the first time Sepulveda has been accused of domestic violence. In 2015, his wife requested for an order of protection after the couple got into a violent argument. However, after the issue blew over, the estranged couple said the incident never turned violent and that the restraining order was never issued.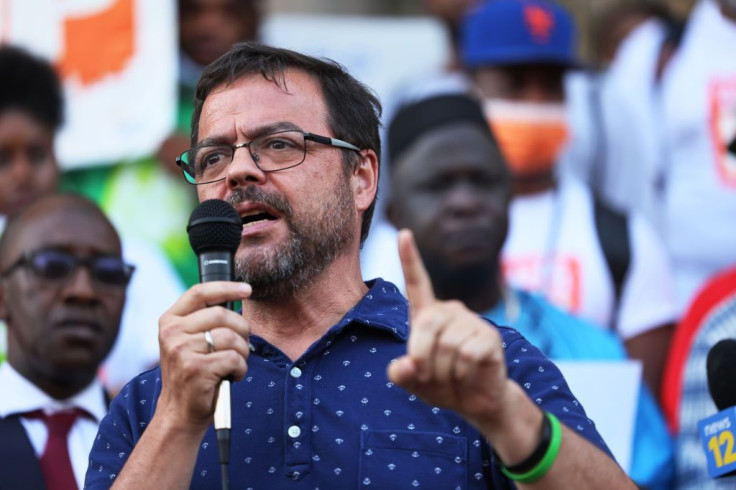 © 2023 Latin Times. All rights reserved. Do not reproduce without permission.