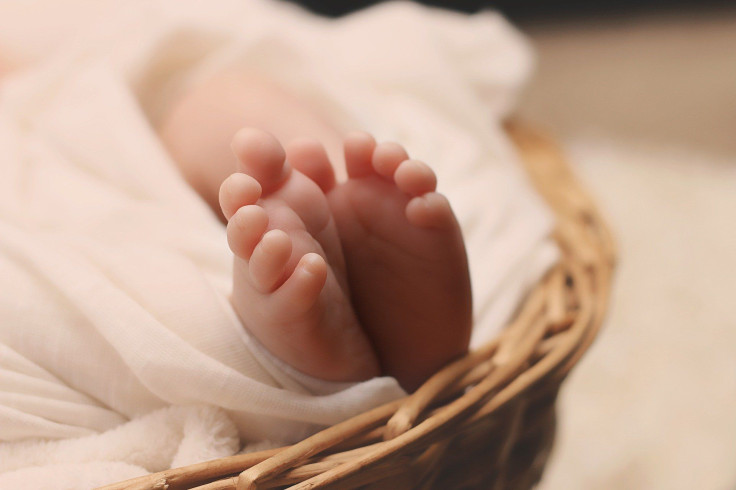 A newborn baby boy was left for dead and stuffed inside a duffel bag outside the Chicago firehouse on Saturday morning. Chicago firefighters found the abandoned and lifeless infant buried under the snow around 5 am.
According to Fox News, the firemen were shoveling snow at the time when they came across the baby just steps away from the station located in the 1000 block of North Orleans Street. Officers were called to the firehouse to investigate the situation but the infant boy had already been dead by the time the firemen found him.
Authorities said no further information is available on the baby and his parents or how long the baby had been left out in the cold. The Chicago Police Department is working on the case, lost as to how anyone could abandon a newborn outside to freeze as temperatures last Saturday dipped to a bone-gnawing figure in the Windy City.
Following the sad discovery, the Chicago Fire Department released a statement via Twitter reminding local residents of the state's Abandoned Newborn Infant Protection Act. Dawn Geras, who works with the Save Abandoned Babies Foundation said this has been a long time advocacy to push this law, taking up about 20 years for the foundation to get the word out there so the people and the government would realize this was a social issue that could no longer be ignored.
"It makes me feel like I failed. There was one other woman out there who didn't know about the law or how to use it, and because of that, there's a dead baby on the doorsteps of a firehouse. It shouldn't happen," Geras said. "They were so close to doing the right thing. Why didn't they take that extra two steps," she added. She tried to nail the fact that if the baby was alive and had been abandoned outside, the child would definitely freeze to death.
The safe-haven law that has been enacted allows parents to give up their newborn baby who will then be put up for adoption. The baby will be accepted by workers without any question as long as the child is left at a safe designated place such as hospitals, police stations, emergency care facilities, and fire stations. The law does not require the parents to provide any information as long as the child is not hurt and is less than 30 days old.
Since the law was passed in 2001, the foundation has received 144 babies while 89 were found illegally abandoned. Half the abandoned infants did not survive.
"Illinois' Safe Haven law is a safe way for parents who make the difficult choice to give up a newborn for adoption," the fire department said. "Handing over a newborn to a Firefighter or Paramedic directly at a firehouse can help facilitate the safest outcome. No questions asked and no judgment given," CFD said in a tweet.