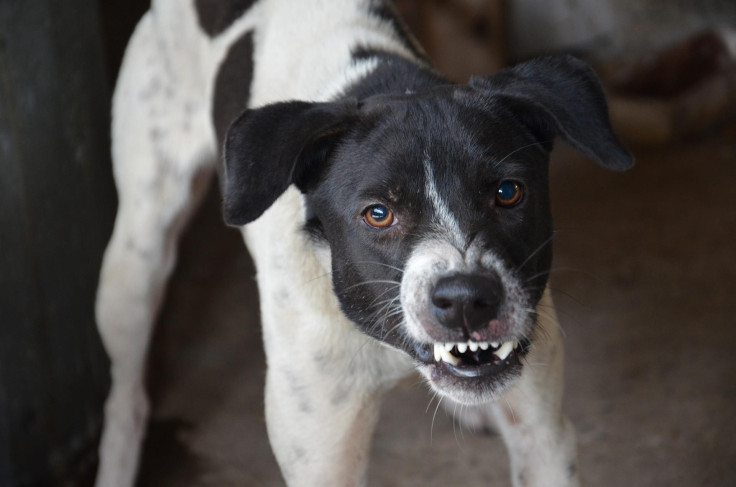 A newborn baby was mauled to death by a family dog in Cave Springs, Arkansas.
According to the Cave Springs Police, the incident occurred at around 12:20 p.m. on Wednesday, Dec. 14. A 4-day-old baby girl was brutally attacked and mauled to death by her family dog. After the horrifying attack, the child was taken to Children's Hospital in Springdale and then flown to Children's Hospital in Little Rock for treatment. However, despite the treatment, she later died from her injuries, KTLA reported.
"On Wednesday, Dec. 14, my office was notified by the Cave Springs Police Department that they were investigating the death of a 4-day-old baby girl. Based on the statements of witnesses and the opinions of medical professionals, it was determined that the fatal injuries were inflicted on the child by the family dog," Nathan Smith, Benton County prosecuting attorney said.
Following the incident, the dog involved in the attack has been euthanized. Authorities have not revealed the dog's breed or any additional details about the incident, KTSM 9 News reported.
Smith added that the investigation is ongoing. However, he said that he does not anticipate that it will end with any criminal charges being filed. The name of the family involved in the incident has also not been released.
Cave Springs is roughly 200 miles northwest of Little Rock.
In a similar but unrelated incident, a four-year-old boy was allegedly viciously attacked by a bull-mastiff-type dog while playing at a friend's house in the Norris Green area, Liverpool, Merseyside, England on Saturday, Aug. 13, as previously reported.
The victim, an unnamed 4-year-old boy, had reportedly gone to visit a friend in Wellesbourne Place on Saturday, Aug. 13. He was playing at the friend's house when he was allegedly set upon by a bull-mastiff type dog. The canine reportedly viciously attacked the child and mauled him, leaving the victim with severe, life-changing wounds to his face and head.
Upon hearing the child's loud screams for help, a neighbor rushed to the scene to help. He bravely stepped in and pulled the violent dog away from the boy before seeking help. The boy was then immediately rushed to a hospital where he was admitted in critical condition.
Following the incident, a 31-year-old woman was arrested on suspicion of owning an out-of-control dog. The officers also seized the violent dog for the safety of the community.
© 2023 Latin Times. All rights reserved. Do not reproduce without permission.