It didn't take long for Tyreek Hill to find a new home after he was permitted by the Kansas City Chiefs to seek a trade.
After some hours, the 28-year-old wide receiver found himself being dealt with a new team in the Miami Dolphins.
According to Adam Schefter, the Chiefs traded Hill to the Dolphins in exchange for five future draft picks. That includes a first-round pick in 2022, a second and fourth-round pick as well as a fourth and sixth-round pick in the 2023 NFL Draft according to sources.
In the eyes of critics, the move comes as a bit of a shock. Hill has been instrumental in the Chiefs' success the past NFL seasons but it appears contract talks bogged down.
But the Chiefs' loss is the Dolphins' gain, taking in an electrifying and versatile offensive weapon heading into the 2022-23 NFL season. He also expands the offensive options of Miami, a curious complement to quarterback Tua Tagovailoa.
Hill would be a perfect addition, particularly in Miami's passing game. They ranked 17th last NFL season and the entry of the Super Bowl champion makes the Dolphins even more formidable, particularly on offense.
The native of Georgia also brings in a veteran presence to a young team. He is expected to form a lethal tandem with Jaylen Waddle who is coming off a great rookie season with the Dolphins.
Despite the exit of Hill, the Chiefs are still expected to be competitive. They added JuJu Smith-Schuster and possibly Marques Valdes-Scantling who is set to visit Kansas City on Wednesday.
If both sides can agree to terms, Valdes-Scantling could end up taking the spot of Hill.
Given the recent quarterback moves of other teams, Dolphins general manager Chris Grier needed to make a splash in coach Mike McDaniel's first season.
"I haven't seen a quarterback win a football game by himself ever, really," he said. "He has to have somebody to throw to. He better not be getting tackled before he throws, so somebody better block."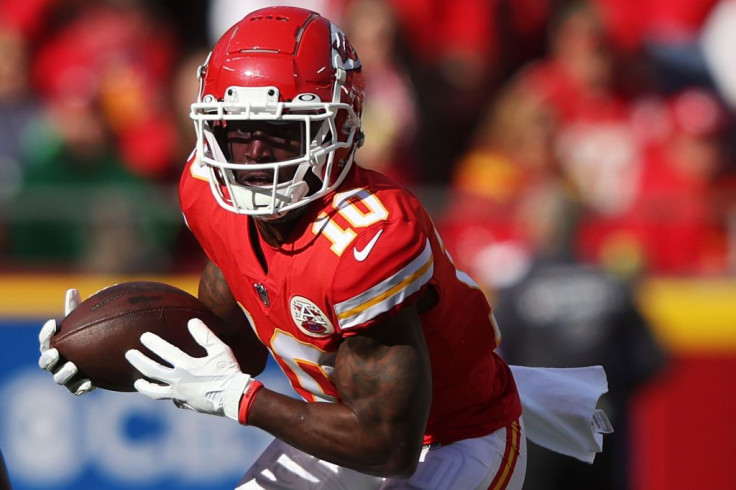 © 2023 Latin Times. All rights reserved. Do not reproduce without permission.