Just recently, the NFL world got shocked when Bruce Arians stepped down as the coach of the Tampa Bay Buccaneers.
Initially, there were speculations that the reason behind the sudden decision of the 69-year-old coach is tied to his rocky relationship with future NFL Hall of Famer Tom Brady.
Arians shed more light on the issue and stressed that all is well between him and the many-time Super Bowl champion. It would be best to note as well that Brady was on hand when Arians gave his statement.
"All the players, every one of them has gotten cussed out, including him. That's just part of me. We have a great relationship. People gotta write sh*t. It couldn't be further from the truth," Arians stated in a tweet by Ari Meirov.
Although there is no question that Brady is someone who stands out as an athlete and well-respected NFL player, it does not exempt him from tension at times. However, Arians explains that this is all part of the game and competition.
Hence, the approach of Arians on Brady is nothing out of the ordinary and is nothing that one would call a personal beef.
It will be recalled that Arians and Brady won Super Bowl LV together, proof that they did have a great relationship. But as most know, things did not go well last NFL season.
Further, the initial announcement of Brady retiring added fuel to the issue. The 44-year-old ended up deciding to play on eventually.
But when that happened, Arians unceremoniously stepped down with most tying up the developments.
Arians is set to move up in the Buccaneers front office with Todd Bowles taking over as head coach.
The Super Bowl champion coach stressed that his decision was something he had discussed with his family before stepping down, ESPN reported.
"A number of people have already asked, 'Why are you stepping away from a chance to go to the Hall of Fame and win another Super Bowl?' Because I don't give a s--- about the Hall of Fame," Arians, 69, said during Thursday's news conference. "Succession is way important to me. This has been my dream for a long time. Guys that know me, they knew I wanted one of my guys to take over."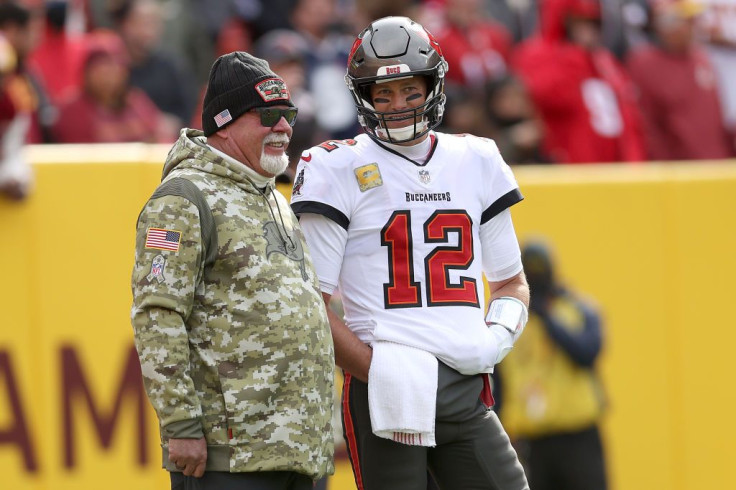 © 2023 Latin Times. All rights reserved. Do not reproduce without permission.