In an interesting twist, San Francisco 49ers wide receiver Deebo Samuels has reportedly asked for a trade.
The 26-year-old did not get into specifics but has already informed the 49ers about his demands, Jeff Darlington of ESPN reported.
Before Samuel's trade request got around, there was the growing belief that both sides were working on a contract extension. Considering the South Carolina native came into his own after being drafted in the second round of the 2019 NFL Draft, Samuel surprised many after emerging as one of the best wide receivers in the league.
But along with that comes a new set of expectations. At the top of it all is getting properly compensated. It remains unclear how that went between Samuel and the 49ers. But the trade request is something that would expectedly reel in interest.
Before looking that far, the Niners have yet to issue an official statement on the matter. Although Samuel has allegedly told them about his decision, a trade to another team remains uncertain.
He is coming off a great season which saw him record was also a lethal threat out of the backfield, rushing 59 times for 365 yards and 8 touchdowns.
Because of his versatility, the offense of the 49ers opened tremendously. Samuel played a key role in their deep playoff run.77 receptions, 1405 yards, and 6 receiving touchdowns.
As of this writing, no NFL team has been officially linked to Samuel. But from this development, it appears clear that contract negotiations did not go well. It was not mentioned if further talks will happen between Samuel and the 49ers.
Considering however that Samuel has deleted all remnants of him being associated with the Niners, it seems Samuel is officially done being with the team, NBC Sports reported.
Aside from the reports that have come out, there have been indications that Samuel is on the way out. One of them comes from his brother, Tyquan Samuel. He made several social media comments indicating that his brother is seeking a trade out of San Francisco.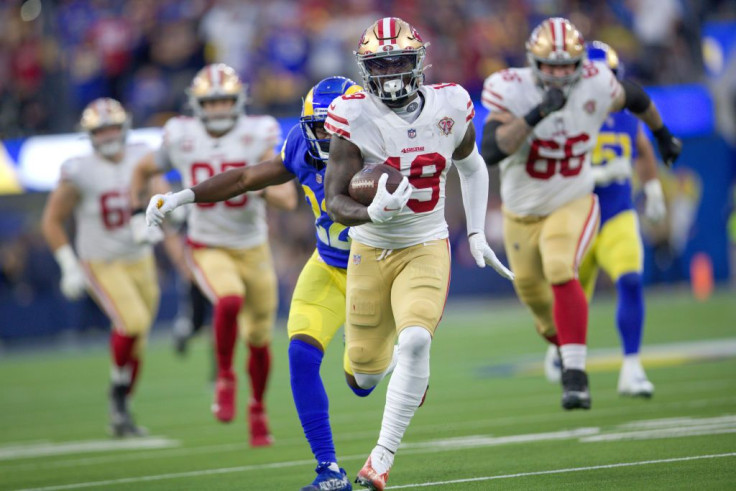 © 2023 Latin Times. All rights reserved. Do not reproduce without permission.