NFL quarterback Dwayne Haskins finds himself embroiled in another case after reportedly filing domestic battery charges against his wife. However, a recent social media post hints that the two have settled their differences even with a court date set in August.
According to KTNV, the couple was set to renew their wedding vows in Las Vegas before an argument marred their plans. The Pittsburgh Steelers quarterback and his wife, Kalabrya Gondrezick-Haskins had a dispute on their plans for that night.
An altercation ensued between the two and Haskins was left with a cut lip and a missing tooth. Based on reports, Kalabrya punched Dwyane during the physical altercation after the 24-year-old went into the nightclub without waiting for the former and her friends. It appears that Kalabrya's group was coming from a show earlier that night.
Haskins ended up getting treated for facial injuries at a local hospital. Police were able to retrieve the knocked-off tooth.
"I want her out of my room," Haskins reportedly said to a security officer at The Cosmopolitan according to KLAS. "She hit me and cut my lip open."
The couple married in March and were set to renew their wedding vows and celebrate with friends. Haskins-Gondrezick is a former basketball player from Michigan State.
Haskins-Gondrezick was originally set to appear in court on Aug. 3. However, it appears all that may be scratched after Haskins shared a photo on his Instagram on Sunday. The caption read: "Couldn't make you wait forever, for forever. This is forever."
It was the latest controversy for Haskins who signed a one-year deal with the Steelers in January. The former first-round draft pick was released by Washington after two poor seasons. Aside from that, he drew a $40,000 fine for violating COVID-19 protocols for partying without a mask in December 2020.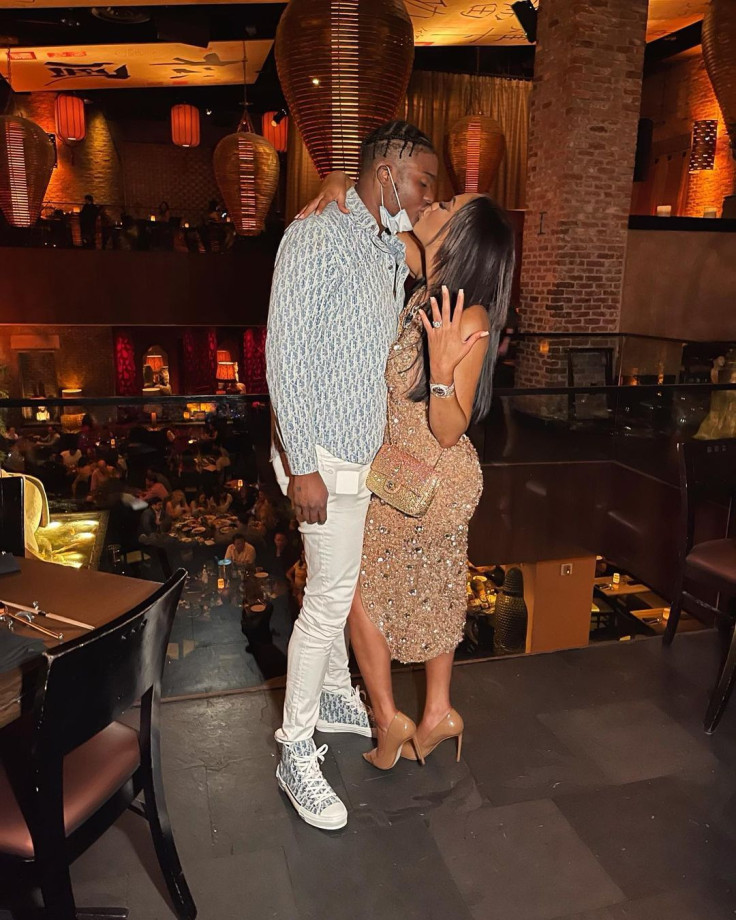 © 2023 Latin Times. All rights reserved. Do not reproduce without permission.